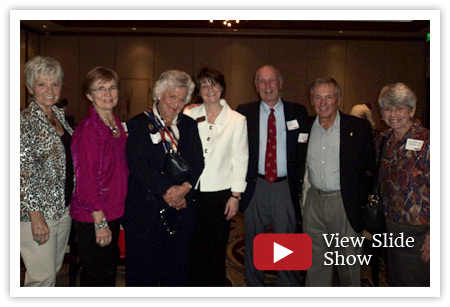 From personal one-on-one meetings with distinguished alumni to large-scale alumni/admission events, Laurie M. Joyner spent spring break in Florida sharing the Wittenberg story, March 4-10.
From the moment she landed in the Sunshine State, Joyner began connecting with alumni from all class years, including at the annual Sarasota alumni event on March 5, as well as in one-on-one conversations at a variety of locations.
Joyner's week-long trip concluded with special events on Marco Island, Fla., at the home of alumni Wes '70 and Ann Bates '70, during which the couple announced a leadership-level commitment to provide half the funding for a new indoor athletics practice facility.