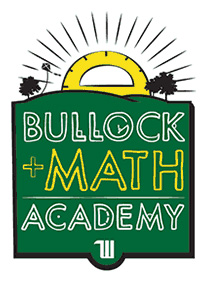 Before a jam-packed audience, which included President Laurie M. Joyner and her family, famed mathematician Arthur Benjamin delighted audience members with his rapid mental calculations and sense of humor, March 20. Benjamin's presentation was the first in the newly created Community Speaker Series sponsored by the new Bullock Math Academy at Wittenberg.
Having appeared on several national programs, including The Today Show, CNN, The Colbert Report and NPR, Benjamin has also been profiled in The New York Times, Los Angeles Times, USA Today, Discover Magazine, Esquire, Wired, People and Reader's Digest, among others. His two TED talks have been viewed to date nearly 6 million times, and Reader's Digest has called him "The Math Whiz."
Founded in 2012, Wittenberg's Bullock Math Academy provides sought-after enrichment opportunities for local middle-school students who demonstrate a high aptitude in math. Students will start with the academy in 7th grade and stay with the academy through high school and beyond. Upon their high graduation, academy graduates will then receive a scholarship to help with college. The academy was established thanks to a generous investment by Springfield philanthropist Rosalyn Bullock, who credits her attorney, Daniel C. Harkins, for the idea, as well as her late husband's love of math.