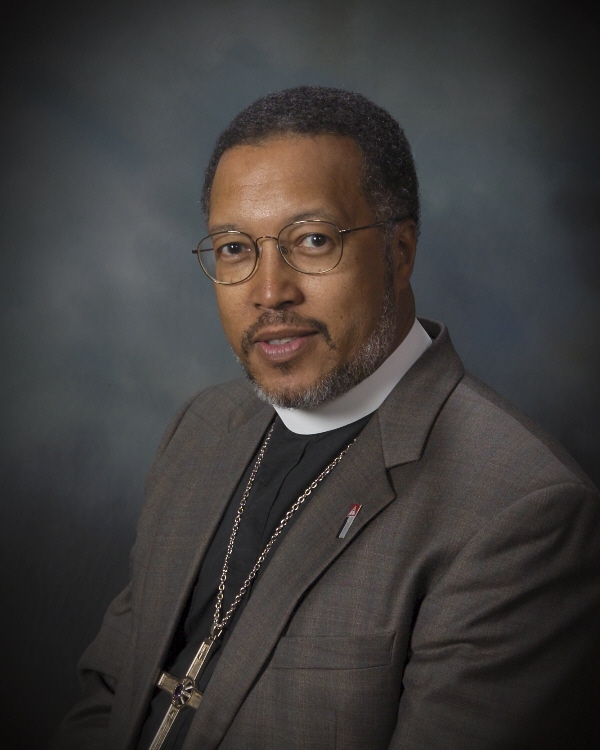 Noting that Bishop Callon W. Holloway Jr. was first elected Bishop of the Southern Ohio Synod of the Evangelical Lutheran Church in America in Wittenberg's own Weaver Chapel, President Laurie M. Joyner recognized Holloway's dedicated service to the ELCA, June 7, during a special celebration in honor of his forthcoming retirement, Aug. 31.
 
"We come together during yet another time of transition to recognize Bishop Holloway's God-given gifts and his dedicated service in the Southern Ohio Synod and within the entire ELCA," Joyner said. "His passion for the work of the Church, and his commitment to our collective work at Wittenberg, both as an institution of higher learning and as a member of the ELCA community, have and will continue to inspire us all."
Joyner continued, "Indeed, Bishop Holloway, your ability to lead with integrity and to embrace empathy are inspiring, and what has also impressed your friends, colleagues and our community of learners at Wittenberg is:
Your steadfastness in the faith
Your moral courage
And your deep love for this Church
Throughout your life's work, you have also been a staunch advocate for Lutheran higher education, especially for Wittenberg and Capital, and we thank you. Because of your passion for education, lives have been transformed."