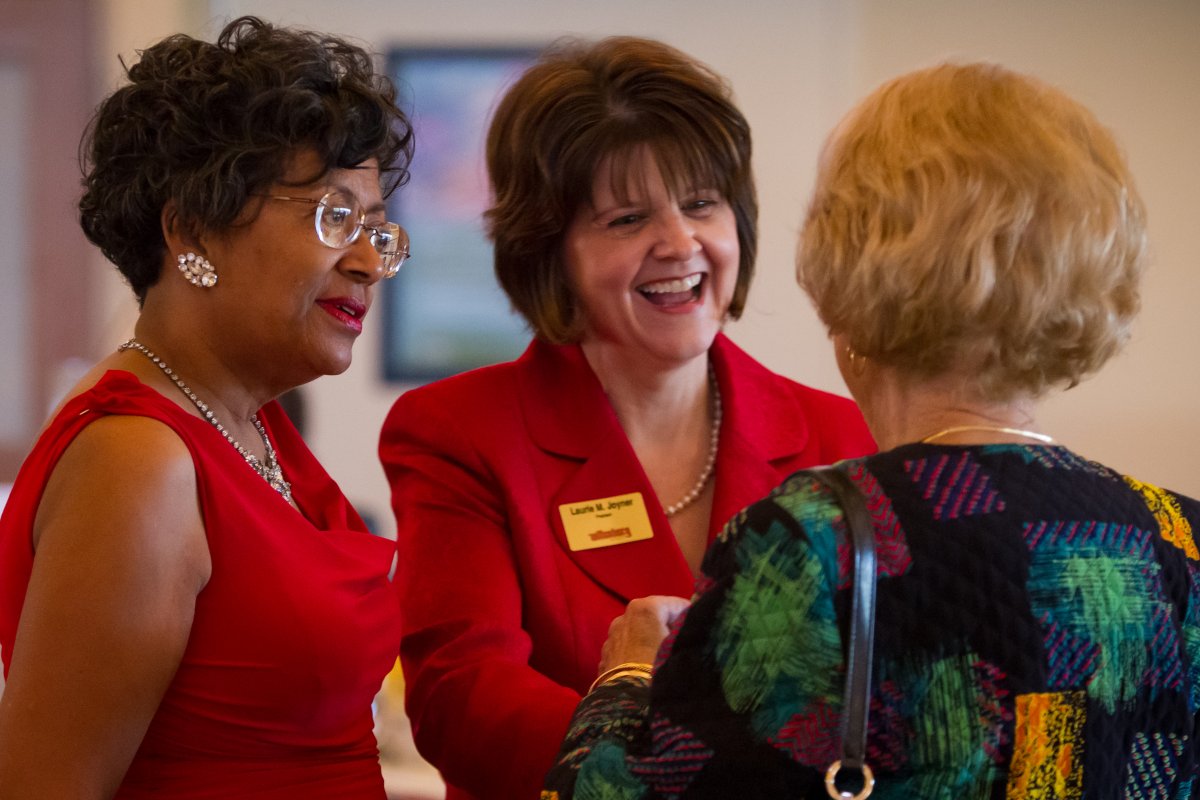 As the Wittenberg Guild presented its 57th annual Scholarship Style Show on Nov. 10, President Laurie M. Joyner took time to welcome and share in the annual fundraiser, which supports scholarships for local students to attend Wittenberg.
Chaired by Wendy Ford, Wittenberg class of 1976, this year's show titled The Guild Goes Red Carpet brought together close to 250 members of the Wittenberg and Springfield communities, including President Laurie M. Joyner, who joined the Guild in July.
The Guild Goes Red Carpet was billed as an opportunity to make every guest a star as they wore "red carpet" attire and made a grand entrance. Auction items were donated by members and friends of the Wittenberg Guild, and the show featured fall fashions for women of all ages and sizes, as well as children.
In the last eight years, monies raised during the Style Show and related Guild events and activities have allowed more than 300 local students to receive a Guild scholarship to attend Wittenberg.