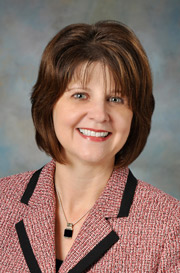 AN ONLINE ALUMNI TOWNHALL
Join us for the second Alumni Townhall at 8 p.m., Thursday, Sept. 5, 2013. 
Sponsored by the Wittenberg University Alumni Association, the event offers an opportunity for alumni from across the nation and around the world to hear from Wittenberg President Laurie M. Joyner, Ph.D., about the state of the University.  
This Alumni Association program also provides a chance to hear from our passionate alumni. The event will be streamed live to allow as many alumni as possible to share their thoughts, concerns and ideas as we work together to deliver on Wittenberg's promise to provide a first-rate liberal arts education for the 21st century.
JOIN THE CONVERSATION:
President Joyner will take questions from alumni via Twitter and email submissions.