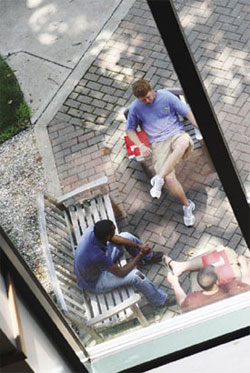 OBJECTIVE: Develop and implement a comprehensive plan to increase diversity in all facets of the university: its students, faculty, staff, and programs; to prepare our students for a diverse world.
Develop a clear statement outlining our institutional values
and commitment to diversity.
Transform the campus and campus climate through programs that develop a greater awareness of intercultural issues and perspectives.
Attract and retain a diverse mix of students, faculty, and staff.
Enhance campus diversity through our campus design, symbols, and ceremonies.
Develop multi-faith worship spaces on campus.