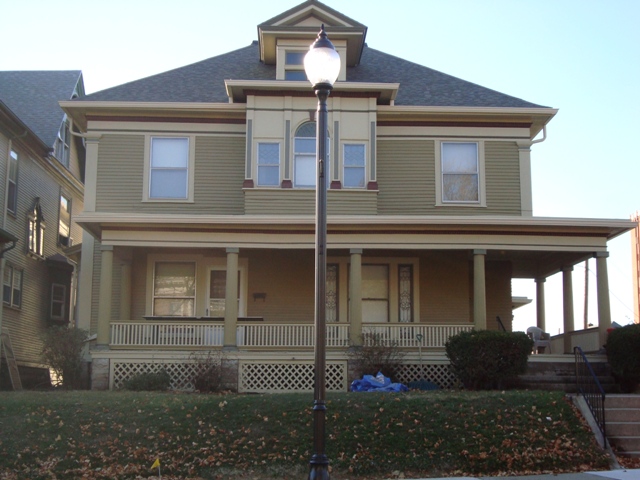 ELIGIBILITY
Full-time students who will have obtained 60 credit hours by the end of the Spring Semester are eligible to participate in the Witten'Burbs Lottery to obtain housing for the upcoming academic year.
In addition to satisfying the 60 credit hour requirement, students must remove any holds on their accounts in order to be in good standing.
GREEK STUDENTS
Full-time students who have obtained 60 credit hours by the end of the Spring Semester will be released to live in their Greek house for the upcoming academic year..  Students assigned to live in Greek houses during for the upcoming academic year will not participate in the housing lottery.
Students currently residing in Greek houses, who wish to move into student rentals, must receive clearance from Chapter and House Corporation Presidents in order to enter the lottery.
COMMUTER STUDENTS
Any student who lives in the principal home of a parent or legal guardian or any student who is married and lives in or near Springfield is considered a commuting student and is exempt from the requirement to live in Wittenberg housing.  Commuter students must live within a 30-mile drive and be commuting from the principal residence of their parent(s) or legal guardian(s).  Should a commuter student move from the parental home, he/she is expected to move into Wittenberg housing.  Students must complete a Housing Release form to secure permission to commute.  If a commuter student decides to reside on campus, he/she must fulfill the residence hall requirement prior to being released to a campus rental property.
STU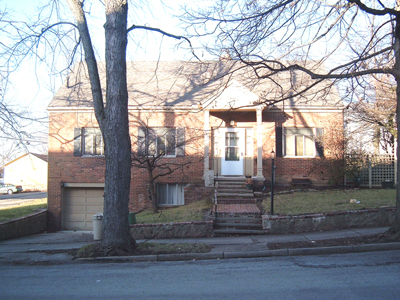 DENT RENTALS
A list of Wittenberg owned rental properties can be found on this web site.  Students currently residing in student rentals are sometimes offered the option to renew their current property for the next academic year.  Therefore, all properties listed will not be available in the lottery.  After the renewal process is complete, updated lists of properties available for assignment through the selection process will be available on the web site.
Range, refrigerator, water, sewer, trash removal, and lawn service are included in the price of all units, and gas and/or electric services are included in the price of several units.  Refer to the list of Wittenberg owned rental properties for prices of individual units.  Refer to Keller Place and Sprecher Place Apartments pages for additional amenities available in these apartments.
 UTILITIES
As prospective students and for budgeting purposes, it is important for students to research the cost of utilities for the rental units they are interested in renting.  Refer to the page titled How Much Will It Cost?  This worksheet will help you figure all costs involved.  Also, for comparison, the cost of a residence hall room and full meal plan is shown.  Toll free telephone numbers are listed for each utility.
Keep in mind that heating during the winter months can be quite expensive.   On or before your move-in date you will be required to contact all utility companies to have the service put in your name.  Students who are first-time customers to a utility should expect to pay a utility deposit.
Students are not permitted to subcontract or assign a contract without first obtaining written consent.  Students desiring to subcontract for the summer months are required to sign a summer housing contract.  Rent for sub-contracting will be charged to the student account .  Non-students will not be permitted to subcontract.  In violation of this condition, all residents on a contract for the property shall pay the sum of one hundred dollars ($100).  Individuals not authorized to be present will be required to vacate the premises in a timely manner and will also be subject to disciplinary action.
INSURANCE
Wittenberg University's property insurance does not cover the personal effects of students.  Consult with your parent(s) or legal guardian(s) to determine whether you are covered under a homeowner's insurance policy.  If you are not covered, we strongly recommend that you secure renter's insurance for your protection against liability and loss of personal property.
STUDY ABROAD
If you are studying abroad for a semester you have several options.  If you are on a direct exchange program, you will be billed for your exchange program housing through the University.  If you are not on a direct exchange program, you may reserve a space in the rental unit in which you will reside when you return to Wittenberg by paying 50% of the semester's rent for the semester you are abroad.  Or, you can find someone to contract for your space during the semester you are abroad.  You may contract for only the semester you are on campus, and you will be billed only for that one semester.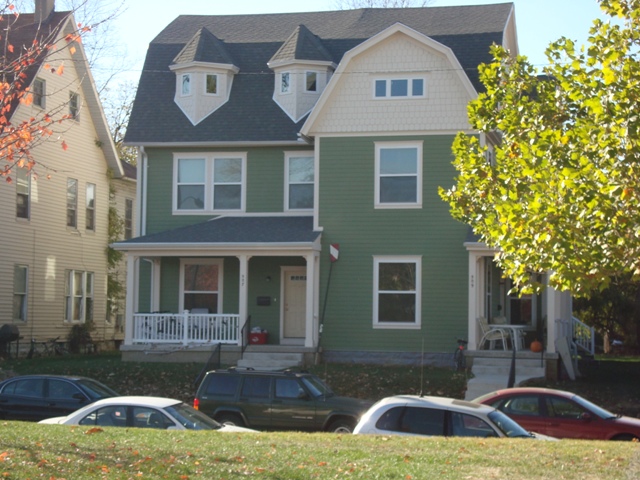 PERIOD OF CONTRACT
The contract period for most rental properties covers both fall and spring semesters of the academic year. Only students that sign a Summer Housing Agreement can keep belongings / reside in Wittenberg housing over the summer. Contracts may not be broken unless a student graduates or transfers from the University.