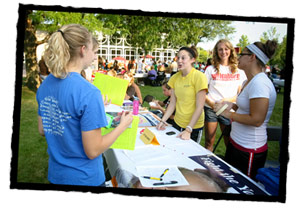 125 Ways to make an impact.  We bet you can't find just one.
Student Involvement Fair 
August 25, 2016, 5-8 pm on Alumni Way! 
ORGS: Registration Coming Soon! 
Student Organization Displays • Music by WUSO • Great Food
Please join other students, faculty, and staff
for a fun evening on the lawn!