Published Feb. 1, 2012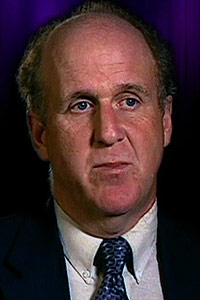 Springfield, Ohio — Wittenberg University welcomes psychologist Daniel Schacter for a presentation at the Wittenberg Series-sponsored IBM Endowed Lecture in the Sciences at 7:30 p.m. Thursday, Feb. 16, in Pam Evans Smith Arena in the Health, Physical Education and Recreation Center, 250 Bill Edwards Drive.
Schacter's address is titled "The Seven Sins of Memory." Like all Wittenberg Series events, the lecture is open to the public free of charge.
Prior to the Wittenberg Series event, Schacter will meet with Wittenberg community members for a student-faculty lecture titled "Constructive Memory and Imagining the Future: A Cognitive Neuroscience Perspective" at 3:50 p.m. in the Bayley Auditorium in the Barbara Deer Kuss Science Center, 315 Bill Edwards Drive.
The William R. Kenan, Jr. Professor of Psychology at Harvard University, Schacter has published more than 350 articles and chapters exploring the nature and function of human memory using cognitive, neuropsychological and neuroimaging approaches. The recipient of several awards for his groundbreaking research, Schacter is also the author or co-author of multiple books, including Searching for Memory and The Seven Sins of Memory, which both won the American Psychological Association's (APA) William James Book Award.
A member of more than 20 editorial advisory boards, Schacter received his B.A. from the University of North Carolina at Chapel Hill in 1974, and his M.A. and Ph.D. from the University of Toronto in 1977 and 1981, respectively. Most recently, Schacter co-authored Psychology with Daniel T. Gilbert and Daniel M. Wegner.
The IBM Endowed Lecture in the Sciences is funded by a gift to Wittenberg from the IBM Corporation, and has been a part of the Wittenberg Series since the 1982-83 school year. The lectures are designed to bring distinguished scholars to campus in order to enhance the role and image of science on a liberal arts campus and to bring about a larger understanding and appreciation of science as a most crucial contemporary exercise.
The Wittenberg Series annually brings distinguished lecturers and performing artists of national and international prominence to the Wittenberg campus and Springfield community. To make special arrangements, reserve a Series poster, or become a friend of the Wittenberg Series, contact Jeannine Fox at 937-327-7470 or via email at jfox@wittenberg.edu.
Written By: Ryan Maurer