Published Feb. 25, 2013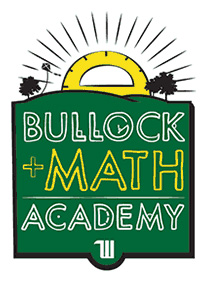 Springfield, Ohio – The Bullock Math Academy, a new initiative at Wittenberg University sponsored by local philanthropist Rosalyn Bullock, is currently accepting applications from 6th and 7th grade students attending schools in Clark County. The free program includes a weeklong residential summer institute and additional experiences where scholars will be exposed to math enrichment opportunities, field trips and "hands on" projects. The students continuing with the academy through high school will be awarded a college scholarship. Deadline to apply is Friday, March 1. Apply today at bullockmathacademy.org.
For the academy's new director, Linda Hallinan, math is so much more than the timed tests and sheer memorization so common in elementary and middle schools nationwide. Math, Hallinan says, surrounds every person, every day, and getting students excited by that is her personal mission.
Thanks to the generous investment by Bullock, who credits her attorney, Daniel C. Harkins, for the idea, as well as her late husband's love of math, the new Bullock Math Academy will welcome its first students in summer 2013. In addition to the programs for the students, the academy will also sponsor an annual community speaker event.
For more information on the Bullock Math Academy, contact Hallinan at 937-327-7936, by e-mail at hallinanl@wittenberg.edu or online at www.bullockmathacademy.org.
Written By: Karen Gerboth
Community Events
Community Service
Mathematics
Applications Now Being Accepted For Bullock Math Academy