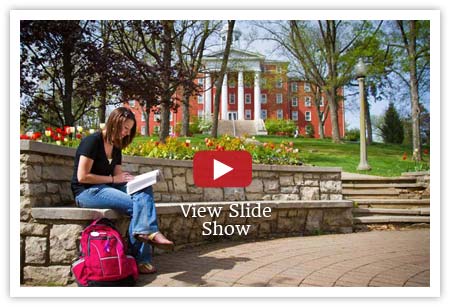 The website known as The Daily Beast, the online home to such noteworthy publications as Entertainment Weekly, Rolling Stone and Newsweek, offers visitors numerous college rankings. Wittenberg University has found a spot on the most recently published list, checking in as one of the nation's "More Overlooked Colleges & Programs."
Wittenberg was one of 41 colleges and universities to make the list, which was based on reader responses to a recent ranking of the "25 Colleges You Haven't Considered But Should." Each school to earn a place on one of the lists was nominated for a specific reason, with Wittenberg earning its spot for "Undergraduate Curiosity."
The Wittenberg entry on The Daily Beast's website cites a passionate reader response submitted by Cynthia Schossberger, a former adjunct professor of philosophy at the university.
"The two years I spent teaching at Wittenberg were the most rewarding of my career (and I've taught in the Ivies)," Schossberger said. "The students in Springfield are so intellectually curious, so committed to learning – and all because they genuinely ENJOY being educated."
Schossberger went on to say that Wittenberg students are "educated by some of the best and most engaging faculty you could find anywhere." She concludes by saying that she would "send my college-aged children to Wittenberg in a heartbeat" while also noting that she is a graduate of Harvard.
Click here to see The Daily Beast entry on Wittenberg.
Written By: Ryan Maurer
Publish Date:
Thursday, February 28, 2013