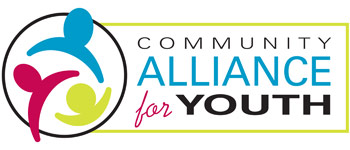 Springfield, Ohio – Wittenberg University's Susan Hirt Hagen Center for Civic & Urban Engagement will host a Community Alliance for Youth conference, "Creating a Safe & Caring Community, Youth Violence Prevention Symposium," from 10 a.m.—2 p.m. Tuesday, May 7, in room 105 Joseph C. Shouvlin Center for Lifelong Learning.
Youth in Project Jericho will open the conference with "Louder Than the Violence," a MY SONG presentation in collaboration with Not In Our Town, a project that guides, supports and inspires communities to work together to stop hate and build safe, inclusive environments. The youth auditioned for the opportunity to write, record and perform original songs in a one-week songwriting intensive with guitar virtuoso and Project Jericho lead artist Michael Kelsey.
The keynote speaker is Clark County Prosecutor Andy Wilson, who oversees four divisions, including the juvenile division and will discuss juvenile justice trends in Clark County. He will speak about his concerns for local youth and the scheduled launch of a new community-based model that focuses on geographic areas of high crime.
"Preventing youth violence is a timely topic for our nation and one that concerns all of us here in Clark County," Wilson said. "We are glad that so many members of the community are coming together on May 7 to learn what they can do and that the prosecutor's office has the opportunity to share information about strategies we have developed  to help reduce violence. We will also present data on local juvenile justice trends."
Panel presentations on local prevention training include Springfield Peace Camp 2013 with Ruth Romaker, assistant director of the Springfield Peace Center, a non-profit located on the campus of Wittenberg University. In its 27th year, the Peace Center is well known for its annual free one-week Peace Camp, which teaches children throughout the community how to handle conflicts in non-violent ways.
Thinking for a Change (T4C) features Patricia Johnson from Opportunities for Individual Change (OIC) of Clark County. T4C is based on the understanding that thinking drives behavior more than external factors, and it addresses three major components: socialization, cognitive self-change and problem solving.
Positive Behavior Supports will be presented by Carmella Friz of the Miami Valley Regional Center. The Miami Valley Regional Center Region 10 is part of a statewide initiative established to enhance service delivery to children with special needs, their families and those who serve them.
A Speak Up! Responding to Everyday Bigotry Workshop will follow the symposium from 2:15-3:30 p.m. Space is limited to 25 participants, and facilitators include Winkie Mitchell from the Rocking Horse Center, a comprehensive community healthcare provider, and Lydia Young from Wittenberg's Upward Bound program. Participants will develop and practice ways to respond to everyday bigotry. Each participant will receive a Speak Up! handbook published by the Southern Poverty Law Center with materials specific for situations including being with family, friends, at work, at school and in public.
"This appears to be the largest Community Alliance for Youth conference to date with nearly 100 participants registered," said Trish Garrison, project coordinator for the Hagen Center. "We are also pleased with the broad based support that we are receiving from the community."
Written By: Phyllis Eberts
Community Events
Community Service
Hagen Center Hosts Community Alliance For Youth Conference May 7