Published April 25, 2013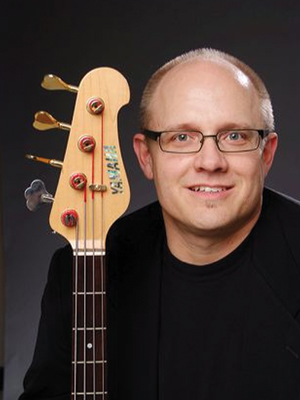 Springfield, Ohio – Wittenberg University presents top-selling jazz composer Kris Berg as its Artist-in-Residence April 30-May 1. Berg will perform with the Wittenberg Jazz Ensemble during a special concert at 7:30 p.m. Wednesday, May 1, in room 300, Krieg Hall. The performance is free and open to the public.
At 4 p.m. Tuesday, April 30, and Wednesday, May 1, Berg will work with the Jazz Ensemble in Room 100. These sessions are also free and open to the public.
A world-renowned jazz composer and arranger for Belwin Jazz, Berg has been enhancing the programs and recordings of jazz ensembles from professionals to middle schools for years. A writer of charts for multiple artists, including Kurt Elling, Chris Vadala and Delfeayo Marsalis, as well as honors bands, colleges and public school programs, Berg also has arranged a popular series of "chicken" funk tunes, which have sold tens of thousands of charts.
In 2012, his first project as a composer/big band leader resulted in the critically-acclaimed CD "This Time/Last Year," featuring The Metroplexity Big Band.
Berg's residency is made possible by generous contributions from the Wittenberg Department of Music and the Wittenberg Faculty Endowment Fund Board.
Written By: Phyllis Eberts
Jazz Composer Kris Berg To Serve As Artist-In-Residence At Wittenberg