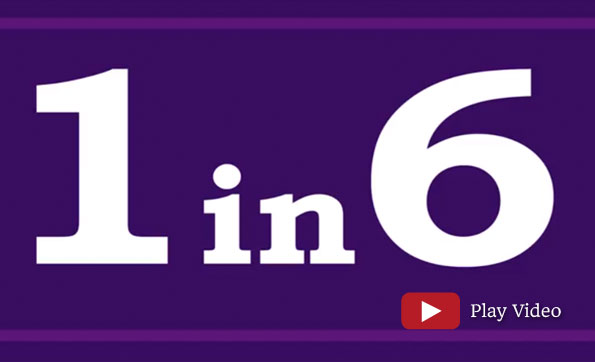 Wittenberg University students made a pledge to shatter the silence that surrounds sexual assault and violence when the campus chapter of No Woman Left Behind hosted "Take Back the Night" event.
No Woman Left Behind is a campaign of the national One Student movement, which creates programs and provides resources aimed at reducing sexual violence. No Woman Left Behind has chapters at just 13 colleges and universities in the United States. Wittenberg is the only chapter in the state of Ohio.
Jordyn Baker and Matt Pfouts, both members of the Class of 2014 and co-presidents of No Woman Left Behind, began to implement programming to bring awareness to sexual abuse on campus in 2012. The events have included "Naked Truth Week," which earned a campus award from the Office of Student Involvement in 2012, Women of Wittenberg (WOW) programming, Walk a Mile in Her Shoes, and Take Back the Night.
During the 2012-13 school year, Take Back the Night was a campus-wide effort that featured a T-shirt campaign throughout the day and a ceremony in the evening. Baker explained that the event has grown in just one year.
"Take Back the Night has been happening on campus for many years, but this year we were so amazed by the turnout of students," she said. "Many students got on stage to share their stories as sexual assault survivors or as a survivor's friend."
The organization continues to promote women within the community, inviting such female leaders as women's basketball Head Coach Sarah Jurewicz and University President Laurie Joyner to WOW programming and other events. The future for the group is to perpetuate these positive programs for the community to spread awareness and knowledge.
"We plan to continue sponsoring the Naked Truth Week and WOW as well as partnering with other campus organizations to continue discussions about sexual violence and what we can do to prevent it," said Baker.