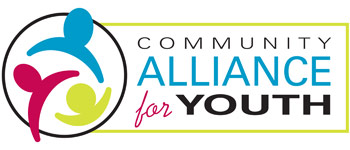 Springfield, Ohio – Wittenberg University's Susan Hirt Hagen Center for Civic & Urban Engagement will host the 2013 Community Alliance for Youth Summer Training Institute Aug. 5-9, in room 105 Joseph C. Shouvlin Center for Lifelong Learning, 723 N. Limestone St. Registration is open and a one-time fee of $15 will be charged. Visit www.CommunityAllianceForYouth.org to register.
A Prescription Drug Abuse Seminar and 12 workshops total 21 clock hours for participants. Application is being made for authorization to provide CEU's for Chemical Dependency, Counselors, Developmental Disabilities, Education, Nursing and Social Work.
From 9 a.m.-4 p.m. Tuesday, Aug. 6, a Prescription Drug Abuse Seminar will be held in Pam Evans Smith Arena in Wittenberg's HPER Center in collaboration with Cole's Warriors, a program of Family & Youth Initiatives (FYI). Sergeant Michael Powell and Lieutenant Shawn Bain will discuss the Franklin County Sheriff – Street Smart Program. Street Smart is a collaborative effort between D.A.R.E., the Special Investigations Unit, and the sheriff's office undercover narcotics branch. It provides up-to-date narcotics information on trends, terminology, paraphernalia and physiological effects to those individuals who deal with today's youth on a daily basis.
"We are excited to be a part of this Summer Institute and to be able to offer this symposium to so many in the community," said Pat Banaszak, executive director of FYI. "Vital information about drugs and recognizing drug activity among our youth can help us prevent abuse from happening."
Workshops include Quality Self- Assessment Tool with Janine Rigg of 4 C for Children; Low-Cost Ideas for Healthy Programs with Shannon Amos and Alyssa Yingst of Children's Hunger Alliance; Connecting to Academic Content Standards with Jeannine Fox, Ph.D. of Clark Cultural Consortium; Reading Clubs – Fun Way to Build Skills with Roberta Linder, Ph.D., Wittenberg University; Working with Difficult Kids: A Trauma Informed Care Approach with Liz Hale, Forging Responsible Youth with Tracey Engle, Rocking Horse Center; Conflict Resolution Skills for Working With Youth with Nancy Flinchbaugh, City of Springfield; Speak Up! Responding to Every Day Bigotry with Winkie Mitchell, Rocking Horse Center/NIOT; Designing Successful Assessment Strategies with Brian Yontz, Ph.D., Wittenberg University; and Stewards of Children – Preventing Sexual Abuse with Tracey Engle, Child Advocacy Center.
Social Media for Non-Profits with President & CEO Timothy Hull and Marketing Strategist Alex Salsman of Bitstorm Web is designed to extend your reach through social media to build and reinforce your non-profit support community as it teaches you ways to effectively tap social networking to raise your profile, build stronger relationships and increase contributions.
Two sessions of Gatekeeper Training for Adults Working with Youth – Suicide Prevention with Greta Mayer, Mental Health and Recovery Board, will be held to allow all participants the opportunity to attend the workshop. Participants will learn about the preventable nature of suicide and the scope of the problem in Clark County. They will learn how to recognize the symptoms of depression and the warning signs of suicide. Using the gatekeeper approach, participants will be able to identify, assess, support and refer persons at risk for suicide to hotlines and local treatment resources. The impact that suicide can have on individuals, school environments, home life, and the community will also be discussed.
The 2013 Community Alliance for Youth Summer Training Institute is made available through a grant provided by the U.S. Office of Juvenile Justice & Delinquency Prevention.
Written By: Phyllis Eberts
Community Events
Community Service
Community Alliance For Youth Hosts Summer Training Institute