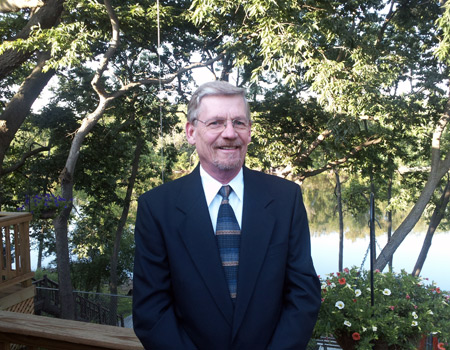 Springfield, Ohio – Wittenberg University has announced that Michael Brady has been named assistant vice president of physical plant effective Sept. 1.
Brady comes to Wittenberg after serving in the same capacity at Beloit College in Beloit, Wisc., since 2008. He replaces John Paulsen, who retired from Wittenberg in May 2013 after 25 years of service to the university.
Brady will lead the day-to-day operations of the Wittenberg's physical plant, which maintains, operates and protects the university's picturesque 114-acre campus and facilities to provide a healthy, safe learning environment for Wittenberg students, faculty and staff members. He will oversee the department's budget and its dedicated staff members, much as he did the last five years at Beloit College.
"When conducting my research on Wittenberg University it was very apparent that Wittenberg is going to set the pace for other educational institutions to follow," Brady said. "The university just transitioned through a very difficult time, and now Wittenberg is focused on a new path, 'a vision for excellence.' I believe I can help develop that path and during that process learn from the Wittenberg community.
"When I arrived in Springfield I have to admit the very first impression was of how regal and picturesque the campus looked. The second impression was one of how friendly the people were. Both would make anyone want to be part of this community. I'm pleased to have the opportunity to be a part of Wittenberg University."
Brady is credited with leading construction and renovation projects totaling more than $100 million since 2001, including seven years as the director of facilities at The Bush School in Seattle, Wash. He has been involved in historic preservation efforts with the city of Beloit, and he led the construction of a $34 million science building that received a coveted LEED Platinum rating.
Brady holds an associate degree in heating and refrigeration from Red Wing Technical College in Red Wing, Minn., and an associate degree in electrical lineman from Dakota County Technical in Rosemount, Minn. He went on to earn his bachelor of science in business administration from Metropolitan State University in St. Paul, Minn., and a master's of business administration from the University of Nebraska at Kearney.
Written By: Ryan Maurer
Michael Brady Named Assistant Vice President Of Physical Plant