Published Sept. 30, 2013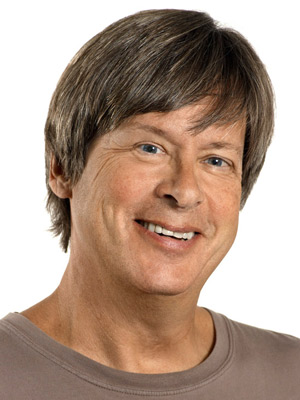 Springfield, Ohio — The Wittenberg Series continues with the 2013 Fred R. Leventhal Family Endowed Lecture, featuring a presentation by well-known writer and humorist Dave Barry at 7:30 p.m. Thursday, Oct. 17, in Wittenberg University's Pam Evans Smith Arena in the HPER Center, 250 Bill Edwards Drive.
Barry is most widely recognized for his newspaper columns in the Miami Herald, where he worked from 1983-2005. His syndicated humor column was published in more than 500 newspapers around the United States as well as other countries. His topics ranged from politics to objects exploding or bursting into flames, and his work for commentary earned a Pulitzer Prize in 1988. Fittingly, Barry's lecture is titled "The World According to Dave Barry."
Born in Armonk, N.Y., Barry attended Haverford College, where he studied English and wrote for the Haverford News. Barry has written more than 30 books. His novel Big Trouble (1999) inspired the 2002 film of the same name. His most recent works include Lunatics (2012) and Insane City (2013), and his next book, titled You Can Date Boys When You're Forty, is scheduled for publication in March 2014.
A sitcom based on Barry's works, Dave's World, appeared on CBS from 1993-97. Barry has also written numerous children's books with author Ridley Pearson.
Now retired and residing in southern Florida, Barry occasionally writes columns, in addition to his annual gift guides and year in review. He also plays in a band called Rock Bottom Remainders with authors Stephen King, Amy Tan, Ridley Pearson and Mitch Albom.
Made possible by a gift to Wittenberg University from the Fred R. Leventhal family of Springfield, this endowed Wittenberg Series lecture has welcomed numerous distinguished guests since 1982, including Pulitzer-Prize winning reporter and author David Halberstam; influential financial analyst Malcolm Forbes; Nobel Peace Prize recipient Elie Wiesel; historian Doris Kearns Goodwin; journalist Carl Bernstein; and environmental lawyer and activist Robert F. Kennedy Jr.
In its 31st year, the Wittenberg Series continues to bring distinguished lecturers and performing artists of national and international prominence to the Wittenberg campus and Springfield community. To make special arrangements, reserve a Series poster, or become a friend of the Wittenberg Series, call 937-206-3539 or sent an email to jfox@wittenberg.edu.
Written By: Jenny Klose '15
WittSeries
University News
English
Wittenberg Series Presents Leventhal Lecture With Dave Barry Oct. 17