Published Nov. 8, 2013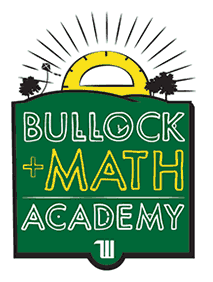 Springfield, Ohio – Building upon its mission to inspire and empower students to pursue math-related careers, Wittenberg University's innovative Bullock Math Academy will host its first annual Bullock Academy Math Competition.
Competition will take place at both the middle school and high school levels, with students taking examinations that require solving challenging problems in a timed multiple-choice format. Seventh and eighth grade students will take their examination on Saturday, Nov. 23, at Wittenberg's Bayley Auditorium in the Barbara Deer Kuss Science Center, while examinations for ninth through 12th grade students will be administered at their respective high schools on Tuesday, Feb. 4, 2014.
Cash prizes will be awarded for first, second and third place finishers at each testing level, and math educators of the top finishers will also be awarded cash prizes as well.
To register for the competition, log on to the Bullock Math Academy website at bullockmathacademy.org and click on the Math Competition icon in the lower left hand corner of the home page. The deadline for seventh and eighth graders to register is Wednesday, Nov. 20, and the deadline for high school students is Wednesday, Jan. 8, 2014.
The Bullock Math Academy welcomed its first students in summer 2013, thanks to a generous investment by Springfield philanthropist Rosalyn Bullock, who credits her attorney, Dan Harkins, for the idea, as well as her late husband's love of math. The Bullock Math Academy provides sought-after enrichment opportunities for local students who demonstrate a high aptitude in math, starting in seventh grade and running through high school. Upon their high graduation, academy graduates will then receive a scholarship to help with college.
Students attended a weeklong residential Summer Institute, and they participate in a monthly after-school program during the school year. The expenses for faculty teaching in the program, equipment, materials, transportation and any related auxiliaries are all covered by Bullock's gift.
For more information on the Bullock Math Academy, contact Director Linda Hallinan at 937-327-7936 or by e-mail at hallinanl@wittenberg.edu.
Written By: Ryan Maurer
Bullock Math Academy Hosts First Annual Math Competition