Our Sisters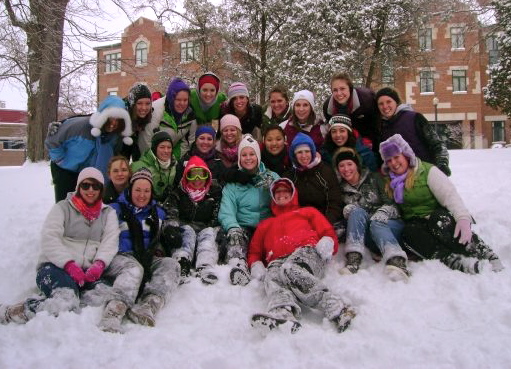 Chi sisters are involved in many groups, clubs, and sports teams across campus. We pride ourselves on being a diverse group of women who are actively involved on campus as well as in the Springfield Community.
Our Chapter GPA has ranked in the top two among Wittenberg Sorority chapters for the past several years and has been first in the most recent semesters. We strive to reach the highest academic rank, encouraging sisters to study together and log-in hours at the library or the sorority house.
We also like to have lots of fun! Alpha Delta Pi hosts at least two Crush Parties per semester, with fun themes such as ADPirates of the Caribbean, Woodstock, and "It it's not neon, it shouldn't be on!" Our sisterhood events include Chapter Retreats, socials with other Greek organizations on campus, movie nights, and spa days. We also host an annual Woman's Weekend, where sisters are able to invite an influential woman in their life over for a classy brunch and a fabulous time. In the fall we host our Semiformal, followed by our Formal in the spring.