Team Information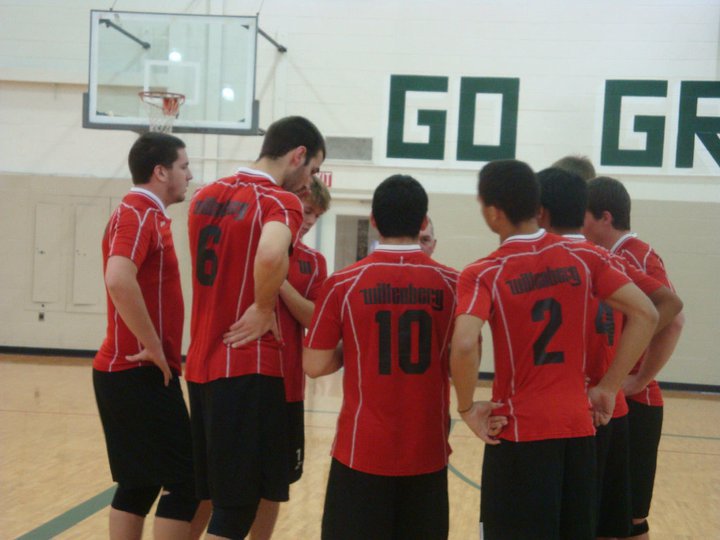 (All Information updated January 10th, 2012)
Welcome -
Welcome to the official website of the Wittenberg University Men's Volleyball team! Here, you will have access to all information that pertains to the team, its functions, its competition schedule, and how to get involved with the club itself.
Current Events - 
The first league tournament of the year has been announced for the weekend of the 28th of January. This will be the teams first official competition of the Spring 2012 season at a location to be determined.
MIVA -
The Wittenberg Men's Volleyball team is a member of the Midwest Intercollegiate Volleyball Association and competes in all of the tournaments that MIVA hosts, plus tournaments in the fall, and scrimmages throughout the year. For a complete listing of teams in MIVA, info on upcoming league tourneys, or other information on the league itself, follow the link below to the MIVA website.
Contacts:
President - Jonathan Mueller - s14.jmueller@wittenberg.edu
Vice President - Jon Flores - s14.jflores@wittenberg.edu
Advisor - Sarah Matesich - smatesich@wittenberg.edu