Creating a Link to an Existing Page
To create a link to an existing page first copy the URL of the page you wish to link. For example, If a link is being created that will go to www.wittenberg.edu, copy the pages full URL as shown below.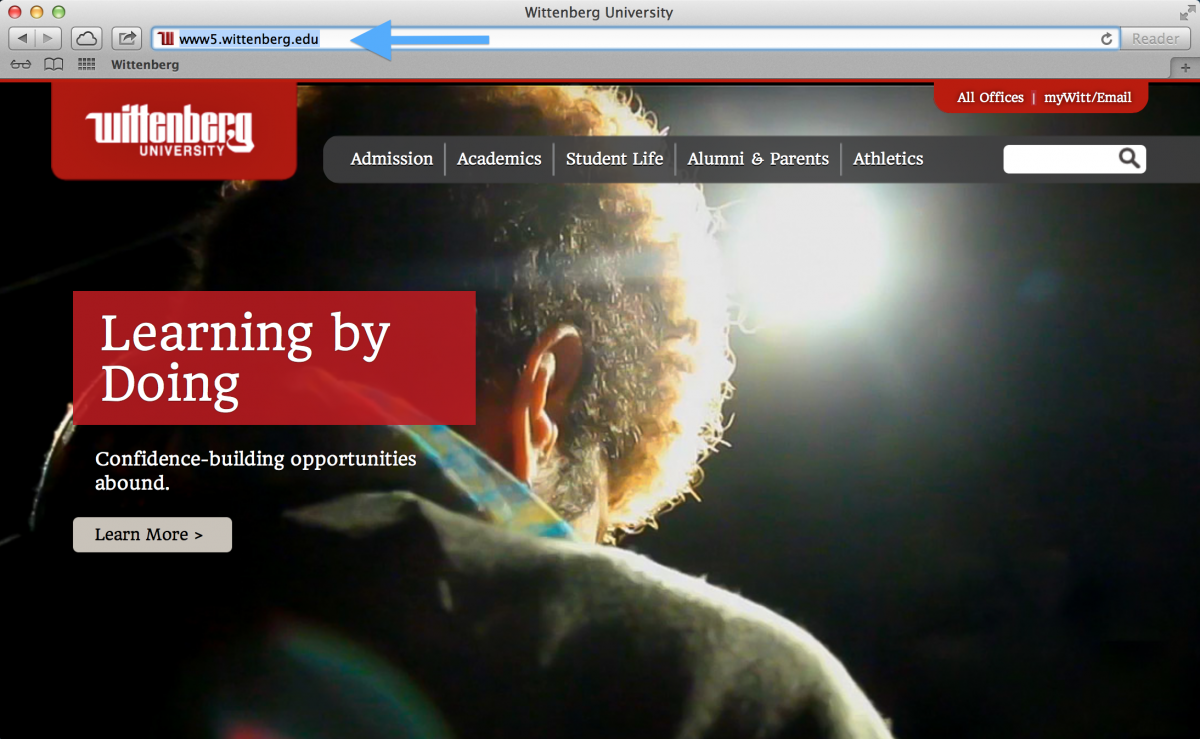 Next, go to the page where the link is desired and click edit at the top of the page. Then type the link. See below.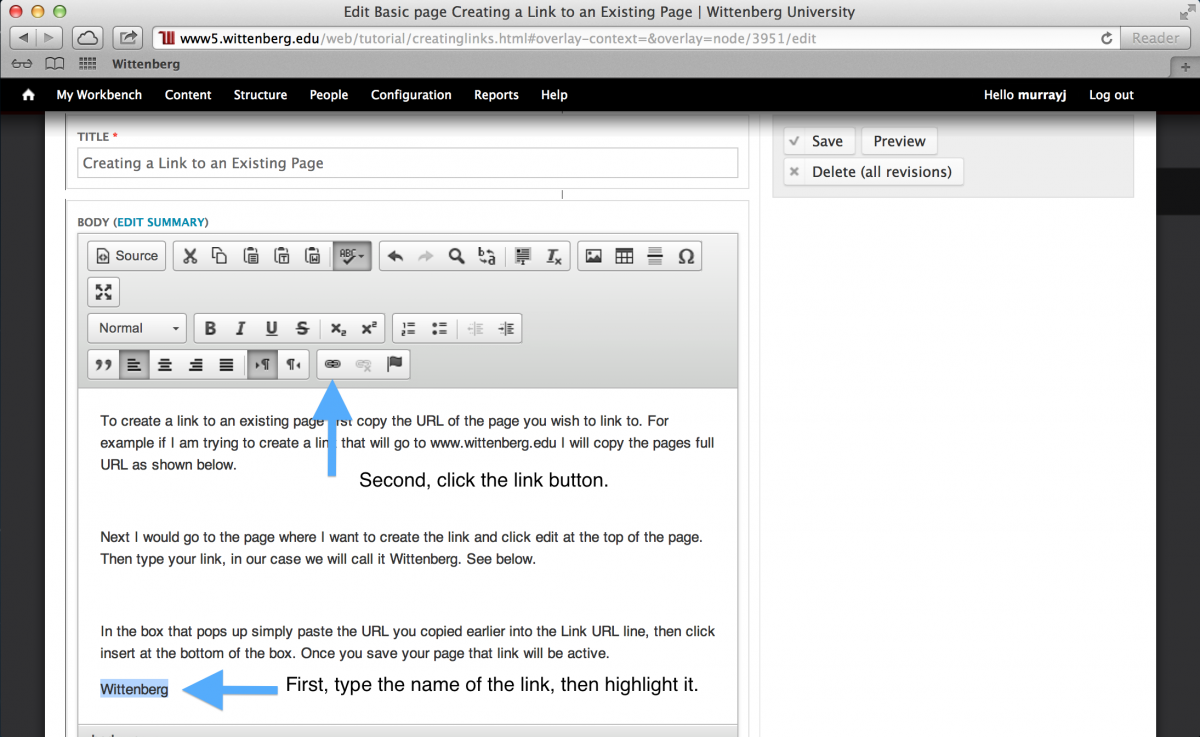 In the box that pops up, simply paste the URL that was copied earlier into the Link URL line, then click insert at the bottom of the box. Once the page is saved the link will be active.