Wittenberg Fund Honor Roll of Donors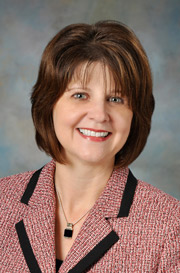 Dear Alumni and Friends,
When I accepted the opportunity to serve as Wittenberg's 14th president, I did so fully comprehending the challenges before us, and, more importantly, the amazing opportunities such challenges often create. Wittenberg has a proud history of excellence in providing a first-rate liberal arts education. In our creative, compassionate hands, our students experience a transformation, one that is both life-changing and inspiring. They leave here with a desire to serve, with a purpose, and with a commitment to lifelong learning. They leave here prepared to live a meaningful life.
Having that opportunity, that chance to find one's meaning is not possible without the generous support of our alumni and friends. Through your gifts, you are ensuring their future, and you are playing a critical role in their ability to develop into leaders on campus and in their own communities. Your gifts change their lives in ways we cannot even imagine right now, and I want to thank you for investing in excellence.
May you continue to make meaning in the lives of Wittenberg students as we work collaboratively to deliver a student-centered, mission-driven education for generations. Thank you again for your support.
Warm regards,
Laurie M. Joyner, Ph.D.
President