Wittenberg Fund Honor Roll of Donors
A Message from the Office of Advancement
Directing your philanthropic dollars to the university impacts real students with real dreams.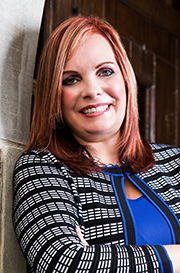 Wittenberg University is the educational home to nearly 2,000 degree-seeking students.  The bright, curious, and deserving young men and women who have chosen to study here come from within our region, across the nation and the world.  Your generosity is reflected in the faces of these students every day as they strive to fulfill their dreams of an education and a prosperous life.  Your generosity pays off in the classrooms as faculty engage with students for the sake of knowledge and learning.  Your generosity also pays off throughout the region as graduates participate and contribute to the success and quality of life in our community and beyond.
During this time of transition for Wittenberg University, it is even more important now, more than ever to express our gratitude for your loyal and generous support.   Despite the challenges facing many liberal arts colleges and Wittenberg in particular, great things are happening here on campus.  Most importantly, we are able to continue to provide a high-quality, outstanding education for our students. Due to your support, our students are accomplishing extraordinary things and our alumni are continuing to pass the light through their service and life's work.
Your philanthropy is leaving a lasting mark on Wittenberg and, most importantly, its students.
On behalf of our campus community, it is with sincerest appreciation that I say "thank you."


Wendy Kobler
Interim Vice President
Office of Advancement