Wittenberg Leadership Academy
The 2017 Wittenberg Leadership Academy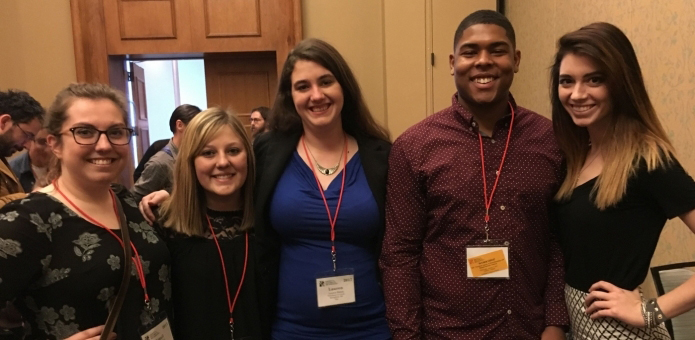 Designed for high school students entering grades 11 and 12, the Wittenberg Leadership Academy will explore leadership through every lens while helping to build skills to stand out in the college admission and scholarship process. Click here to read university news release.
Leading your peers in some capacity? Serving your church or community? Leading in student government? Are you a leader on your athletic team? Heading up a student organization? Want to understand the college admission process?
Then this is the program for you.
For four days, Wittenberg University will provide you with cutting-edge leadership development skills to take your efforts in bold, new directions. Courses, workshops, and hands-on experiences will help you learn how to lead with confidence, understand the role of servant leadership, and develop the critical expertise necessary for success.
Many of these skills are developed through leadership labs and workshops with University leaders and students.  For those that are more hands on learners, there are also many team building activities to help apply leadership competencies.  Although much of your time throughout the day will be spent focused on hands-on learning, there is time for you to connect with fellow campers from across the country and make friends that will last a lifetime!
Each day, participants will spend time learning the ins-and-outs of college admission processes as well as tools to writing admission essays and conveying leadership opportunities as a way to stand out during admission and scholarship decisions--including Wittenberg's competitive Student Leader Fellows scholarship program.  Not only will you learn vital leadership skills, you will have the opportunity to meet a few of the many outstanding faculty and staff and bond with potential class mates as you enhance your leadership experience.
You will learn to:
Identify your own leadership style.
Manage controversy with civility.
Understand servant leadership.
Integrate mission, purpose, and civic responsibility into
your efforts.
Lead your groups through strategic goal-setting and
planning exercises.
Find mentors and networks.
Upon finishing the program, you will receive a Wittenberg Certificate of Completion. The University will also work to publicize your efforts at your school and in your hometown news outlets.
As an added bonus, the program will offer all participants a $1,000/year scholarship should they apply and be admitted to Wittenberg, as well as insight into managing the college admission process.  
Thank you for your interest in the Wittenberg Leadership Academy.  The registration deadline has passed and we are no longer accepting registrants.  Please be on the lookout for the 2018 Wittenberg Leadership Academy!
If you have any questions, please contact the Wittenberg Leadership Academy at (937) 327-7807.