Students Present Research at National Conference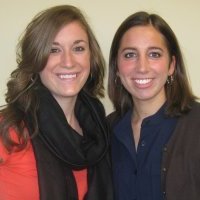 Seniors Jennifer Schaafsma and Dana Makstaller presented their research findings at the National Communication Association Conference held in New Orleans from Nov. 17-20.
Schaafsma's research focused on religious commitment and explicit granting and seeking forgiveness strategies while Makstaller chose to focus her two research projects on social aggression amongst teenage girls and relationships between professors and students in the classroom.
 Makstaller's research topics were selected with the help of Dr. Katie Warber who chose to allow Makstaller to gather data and include her in research assignments. Warber and Makstallar presented their findings together at the conference.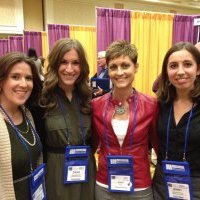 Schaafsma's topic stemmed from a research assignment she conducted while taking Comm 300: Research Methods in Communication.
Dr. Warber, Dana Makstallar, Dr. Broz, and Jenny Schaafsma at NCA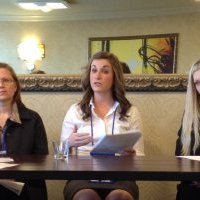 Makstallar presenting on a panel