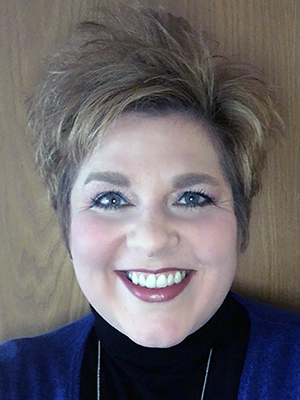 Professor of Nursing
(937) 327-6169
rebarc@wittenberg.edu
Shouvlin Center, Room 102B
Cherie Rebar's background as a teacher in secondary education, coupled with education and practice as an RN, prepared her well for the role of nurse educator. Her interests include contributing to the journeys of the next generation of caring, competent, collaborative nurses, and best practice preparation to facilitate the transition of clinical nurses to an educator role.  
 
Dr. Rebar is a Professor of Nursing at Wittenberg University. She has served in numerous nursing education leadership and faculty positions over the past 15 years. Dr. Rebar is a recognized author, editor, subject matter expert, and presenter of nursing education resources. She is a cover author of "Medical-Surgical Nursing: Concepts for Interprofessional Collaborative Practice" with Ignatavicius, Workman, and Heimgartner; and "Understanding Nursing Research for Evidence-Based Practice" with Gersch. Dr. Rebar has received the "Faculty Excellence Award" from the Southwestern Ohio Council for Higher Education, and is a member of Sigma Theta Tau, the Academy of Medical-Surgical Nurses, the American Psychiatric Nurses Association, the Ohio Nurses Association, and the Dayton Area Nurse Educators.
 
Dr. Rebar earned a PhD in Psychology: Health Behaviors and Behavioral Medicine from Northcentral University; a post-masters certificate in Family Nurse Practitioner studies from the University of Massachusetts Boston; a Master's degree in Nursing and Masters of Business Administration from the University of Phoenix; a Baccalaureate degree in Education from Morehead State University; and an Associate Degree in Nursing from Kettering College. She is currently completing a post-masters certification in Psychiatric-Mental Health Nurse Practitioner studies at the University of Cincinnati. Her clinical practice has included emergency, medical-surgical, community, and psychiatric-mental health nursing.
 
At Wittenberg, Dr. Rebar currently teaches NUR300 (Foundations and Contemporary Issues for RNs), NUR301 (Cultural Competence in Health Care), NUR400 (Health Assessment), NUR 210/405 (Health Care Informatics), NUR230/403 (Research & Evidence-Based Practice), NUR401/410 (Evolving Concepts in Leadership and Management), NUR402 (Nursing Practicum in Nursing Leadership and Management), and NUR440/404 (Global Populations Perspectives).
 
Dr. Rebar's favorite roles are that of wife, mom, daughter, and friend. Dr. Rebar particularly enjoys landscape photography, creating jewelry, cooking, and hanging out with her basset hound, Flash.