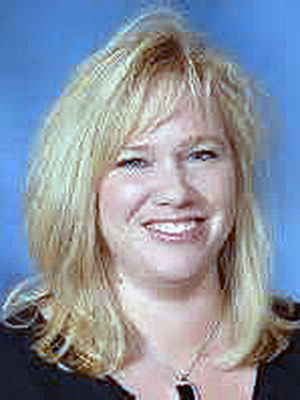 Assistant Professor of Practice & Coordinator of the Nursing Simulation Laboratory
(937) 327-7013
losekampt@wittenberg.edu
Kuss Science Center, Room 225
Tiffany Losekamp is a 2018 National League of Nursing Simulation Leader. She obtained her Bachelor of Science in Nursing in 1998, Research Certificate in 2004, and Master of Science in Nursing in 2006 and is currently working on her PhD in nursing at the University of Central Florida.
Tiffany is a Certified Healthcare Simulation Educator and a Certified Nurse Educator. She has worked in pharmaceutical research as well as participated as a primary investigator on educational research projects. She spent four years researching effective training techniques for the United States Air Force Air Evacuation Teams while successfully receiving competitive military funding for studies. She has 20 years' experience teaching, in clinical and didactic settings, at various levels of nursing education. She has served on the advisory board for the Regional Society of Teaching and Learning (SoTL) group from 2007-2013.
Tiffany was a guiding member of the University of Cincinnati's Nursing Education Research Interest Group. She has written for the NCLEX exam and successfully developed Proactive NCLEX Success plans for multiple institutions. She has served on various curriculum and program evaluation committees as well as played an integral role in the moving of a diploma program to an associate degree program. She worked as a Simulation Champion at the University of Cincinnati, operationalizing the threading of simulation into the curriculum, as well as provided a resource to faculty on the use of simulation. She worked with the University of Cincinnati on an inter-professional simulation program for students in nursing, social work, physical therapy, and nutrition. She has spoken at regional, national, and international conferences on the topics of nursing education, simulation, and research. Tiffany has reviewed multiple textbooks and multimedia educational offerings for various publishers.