Celebration of Learning - April 9-12, 2014
Rotating Image Carousel (optional):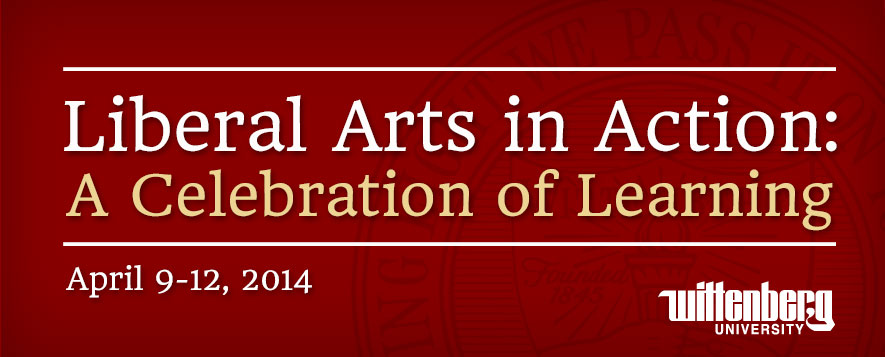 Welcome to the second campus-wide celebration of academic excellence at Wittenberg University. This series of events includes more than 130 student posters, presentations and performances from April 9-12. A complete schedule will be forthcoming.  The annual Honors Convocation will also take place during the celebration at 4 p.m. Friday, April 11. Please join us in celebrating student success on every level.