Keep Up The Good Work
As a reminder, our ability to continue with in-person classes this semester is dependent on all students and members of our community upholding our expectations related to COVID-19 to prevent and slow the spread of the virus. Please be diligent and wear your face covering, maintain appropriate distance from others, wash your hands frequently, and follow the University's visitation policy. We're In This Together!
---
Expectations and Policies:
As We're In This Together, we again want to highlight critical and specific parts of the University COVID-19 guidelines to assist you in your adjustment to campus:
VISITOR POLICY
The only visitors permitted currently in Wittenberg housing are other Wittenberg community members (current Wittenberg students or employees). Residents are limited to one visitor per resident at a time; maximum group size at any time is ten; all should wear masks and maintain six-foot distancing. Non-Wittenberg visitors are not permitted at this time. These expectations are in effect indoors and outdoors and are critical to slow potential spread and preserve our residential experience.

FACE COVERINGS
Face coverings are required:
Indoors - anytime you are in a space that is not your privately assigned space or household. This includes common areas of residence halls, academic spaces, and even dining spaces (except for when you are literally eating).
Outdoors – anytime you are not by yourself. This includes walking, talking, playing, or other outdoor activities – if you are going to be with a group longer than 15 minutes or at less than 6ft distance, you should be wearing a face covering.  
High-Risk Contacts - Face coverings should be worn when with housemates, teammates, classmates, and roommates whenever you are in a shared space together, especially when six-foot distancing cannot be maintained, the shared time together will last more than 15 minutes, or there are other exposure risks.
Please note the face shield is meant to provide a second layer of protection in addition to a cloth face covering when distancing is difficult or impossible. A face shield should never be used as a substitute for the cloth face covering. This is critical to slow the spread and preserve our residential experience. Full policy here.
PHYSICAL DISTANCING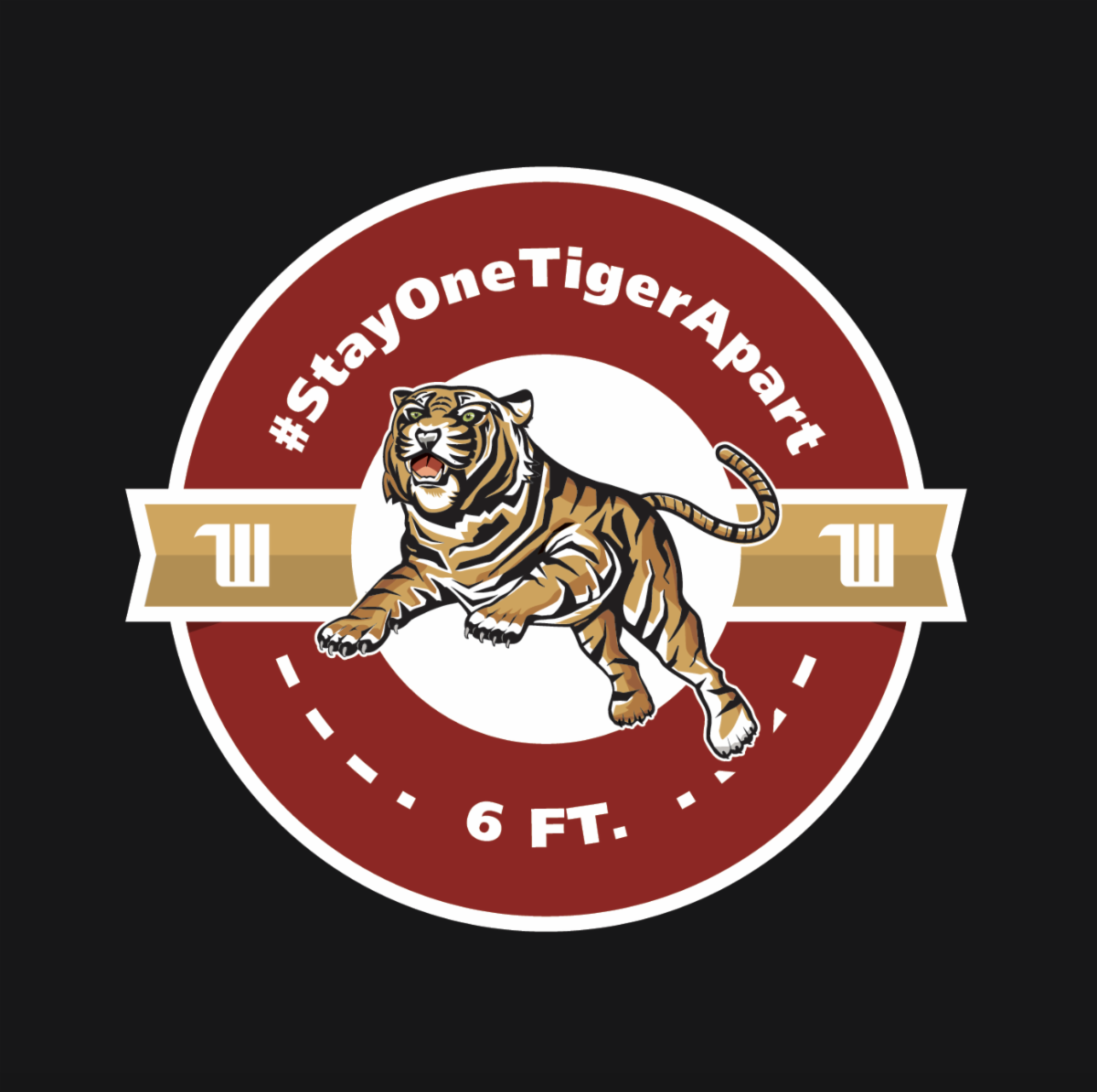 Please always maintain a minimum of six feet from others. This includes walking outdoors, sitting in classrooms, hanging outside in green spaces or on porches, and in common areas of residence halls or houses. This is a critical safety piece to protect you and others in case of any positive cases that may emerge.
MASS GATHERINGS
Currently in Ohio mass gatherings are limited to 10 people total. This includes events, meetings, and informal gatherings. Certain areas (worship and educational courses) have different approved gathering sizes based on CDC recommendations and ODH guidance. If you have a gathering that appears to be attracting more than is currently allowed by the visitor or the mass gathering limits, it is your responsibility to ask people to leave or enlist help to keep the gathering within the precautions outlined above. The University is evaluating public health order for entertainment venues that was published on 8/25/2020 and will update our Campus Events policy as appropriate. Full Events and Gathering policy here.
---
Using Common Spaces Safely
There are many areas that have a high volume of usage each day. To help our community protect each other while still using these spaces, please observe the following:
Directional signage & occupancy limits – We know that it can be inconvenient and sometimes the logic may not be apparent to you and how you prefer to use the space, but please follow directional signage and occupancy limits as posted. These were developed based on current guidance and are meant to help our community slow potential spread. Keep in mind that all restrooms are one user at a time currently; most elevators are one user at a time as well.
Dining sign-ups – Please sign up for your meal times and locations online at dining.wittenberg.edu each week and follow that schedule. This sign-up helps our community fit within current space limitations and allows everyone to plan their use of these high-demand spaces with the rest of our community in mind as well. Each sign-up location has a capacity limit built into the sign-up so when you select a time, you'll know right away if there is room for you at that time or if you need to pick an alternate time. Keep in mind you can alter your sign-ups at any time and as many times as you want; the system will still keep the total capacity of the space in check and not allow more selections than can fit within current COVID occupancy limits. If you would prefer a to-go meal, don't forget you can order online for our version of a curbside pick-up (a la Post 95) through the CDR To Go ordering system online.
Residence Hall sign-ups – Living in shared common spaces is made easier and more accessible by utilizing the bathroom sign-ups and laundry sign-ups. Doing so helps everyone have access to these shared spaces when they need them while helping us maintain usage at one person in the room at a time. The system knows which spaces you should have access to and will automatically limit sign-ups based on current demand. You can change your schedule as needed but signing up in advance helps the whole community use the spaces more easily and safely.
---
Message from Student Senate Execs
Hey Tigers! Remember to:
Wear a CDC-approved mask or shield (worn properly).
Stay 6 feet away to socially distance yourself.
Self-monitor symptoms. If you have symptoms, get tested and take proper precautions.
As always, We're In This Together.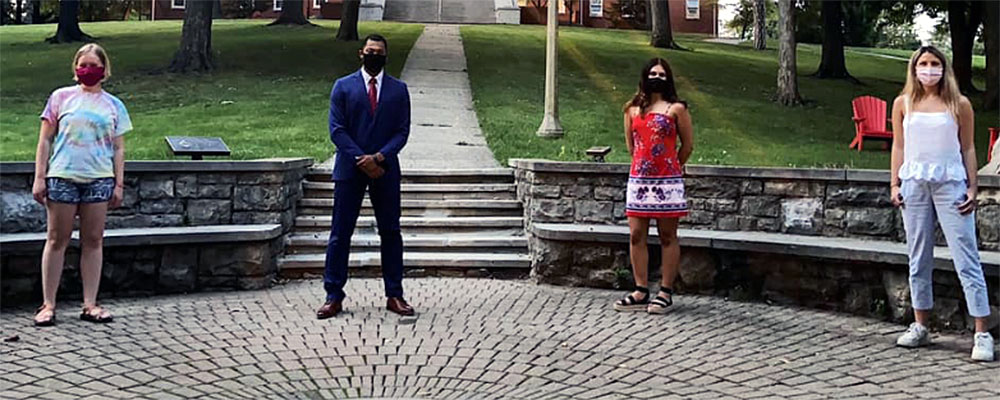 How To Report Concerns
If you have a concern about a member of our community not fulfilling our community expectations, please complete the Wittenberg University: COVID-19 Report a Concern Form. A member of the COVID Response Team will follow-up as appropriate. If you have a concern about exposure (yours or someone else's) to COVID-19, please use the same form. For general questions about COVID-19 and Wittenberg University's response, please email covid@wittenberg.edu.
---
WITT TIP
See peers creating unsafe conditions and ignoring COVID-19 policies and protocols in the neighborhood or residence halls? Do your part and use WITTTIP for non-emergency concerns.
The WITTTIP safety alert system allows community members to send a confidential tip via text message to the Wittenberg University Police Division regarding safety concerns or criminal activity. Users should text the word WITTTIP and your message to 79516. A response will come from the text system promptly, acknowledging receipt.
The WITTTIP text service is not for emergencies. Items that should be texted will be those that the Wittenberg Police Division should be alerted about, where no person is in imminent danger. Emergencies still need to be reported using the emergency phone number, (937) 327-6363, or by using a blue cap phone on campus, if accessible, where the caller can speak directly to police dispatchers. For those who prefer to use an Internet interface, there is a web tip form where community members can confidentially submit their concerns online using this link.
---
Class of 2024 Elections
I hope this email finds you well and that you're settling into life at Wittenberg comfortably. Though this semester looks different than in previous years, one thing that hasn't changed is the need for campus leaders.
I'm writing to you on the behalf of the Wittenberg University Student Senate to encourage you to apply for one of the four class officer positions: president, vice president, treasurer, or secretary. Running for class leadership is a great way to get involved early, make friends, and develop yourself as a leader on campus. The link to the application/election packet for all positions can be found below. This application will stay open until August 31 at 5 p.m. Following the application's close, campaigning will occur for a week, concluding in class elections on September 8.
I look forward to seeing your applications and what you will bring to the table as a part of Senate!
As always, #MaskUp and #TigerUp!
Jillian Poska '21
Student Senate Secretary
---
Weekend Fun
Check out fun virtual or limited events this weekend:
Friday: Grab-and-Go Art Project: Coloring Pages: Pick up at Student Center Information Desk
Friday, 9 p.m.: Drive-In Movie: King of Staten Island, Commencement Hollow. Spots limited. Reserve your spot here.
Saturday 6-8 p.m.: Cornhole Tournament at Wittenberg Stadium. Reserve your spot by clicking here.
Saturday 9 a.m.-12:30 p.m.: Farmer's Market, Downtown Springfield
Follow @Wittshappening on Instagram and @witts_happening on Twitter to be notified of all events and things to do on campus and in the community.
---
Greater Springfield Events & Happenings
Interested in staying connected with Greater Springfield Events and Happenings, including the Downtown food truck schedule and fun things to do a short walk from campus? Sign up for the Springfield Chamber of Commerce weekly events newsletter here.
---
Career & Professional Development
Prepare for a future job or internship search by participating in the "Why You? Mock Interview Program." Being able to communicate your skills and value is important to stand out in the competitive job market. Register, get connected with career development support, and then meet with alumni for a virtual mock interview. Feedback will be provided throughout the process to help you make improvements. Interviews take place October 7-9, but register today to save your spot and to help prepare. Click here to register. Questions? Contact Heath Queen, internship coordinator, by email.
---
Resources for Success
Now that the first two weeks are just about over, and you've established a routine, it's a great time to take advantage of a resource that's been right in front of you all along – the faculty. Yes, your faculty members can often be the best option for finding internships, discovering research projects, connecting with campus resources, or just talking with someone who shares your interests. Try to schedule a little bit of time with each of your faculty members during their office hours, either online or in person. Let them know who you are and what you're interested in because they can direct you to people and opportunities that match up. If you're looking for suggestions on what to talk about, here's a good resource. Our faculty care about you – and they're human, too; talking with students is what they enjoy the most.
Still have questions about building a reliable weekly schedule yet? Need to figure out how to approach all your course assignments and workload? Need assistance adjusting note-taking, reading comprehension, or other academic skills? Set up a meeting with COMPASS today. Stay connected with COMPASS resources and helpful information by following @WittCOMPASS on Twitter and Instagram.
---
Contact Tracing, Quarantine, and Isolation
The COVID Response Team is working to answer all questions and respond as needed. The WITT: We're In This Together website is another helpful resource. Here is a reminder on helpful terms:
Quarantine is for individuals that are asymptomatic and/or have reason to believe they have been exposed to the virus.
Isolation is for individuals that have tested positive for COVID-19.
Currently, we do not have any confirmed cases of COVID-19 on campus.
---
Mask Design Competition
Thank you to all students who participated in or voted on the #MaskUp Mask Design Competition. At this time, we would like to announce the winning design! Congratulations to Hannah Winget '21 for creating and submitting the winning design! Look for these masks to appear on campus very soon.

Previous Issues of Student Digest
All issues of the Student Digest are posted on the W.I.T.T.: We're In This Together website in the communications section. If you have a question that has not been addressed in these communications to date, please email the COVID Response Team.