COVID Reminders
IMPORTANT: Residential students are permitted only one Wittenberg visitor in a residence hall room or neighborhood house or yard per resident. Students can be in any residential property after 11 p.m. as long as they comply with the visitor policy. All must wear masks and be physically distanced by at least six feet when welcoming visitors into one's residential space. This is critical to slow the spread and preserve our residential experience.

For registered organizations and campus departments, the Entertainment Venue Guidelines that allow for event gatherings larger than 10 have been reinstated! This means your organization or campus events can now host groups larger than 10 if the campus events and entertainment venue guidelines are followed.

If you have been vaccinated for COVID-19 please email deanofstudents@wittenberg.edu to notify us of your vaccination. Additionally, per the CDC, once you are fully vaccinated (more than two weeks following your second dose), you will not need to quarantine as an exposed contact so long as it is within 90 days, and you are not experiencing any COVID-19 symptoms.

Mark Your Calendar
The first Tiger Time Break Day is on its way! To help you enjoy your day off from classes, we have a SNOW DAY. Stay tuned to @WittsHappening and your email for full event details.
Need to Leave Campus for a Job Interview?
We at Wittenberg are committed to your success post-graduation and realize some students may have in-person job interviews. Students needing to leave campus for a job or summer internship interview should notify the University of their need to travel as we continue to protect our campus community in slowing the spread of COVID-19. Upon return to campus from your interview, we will require that you complete a COVID-19 test. Complete this form in advance to notify us of your upcoming departure from campus. Information will then be shared with you regarding when and how to take your COVID-19 test upon your return.
Weigh in on WittFest
Union Board needs you to vote for type of act for this year's WittFest! Weigh-in today here!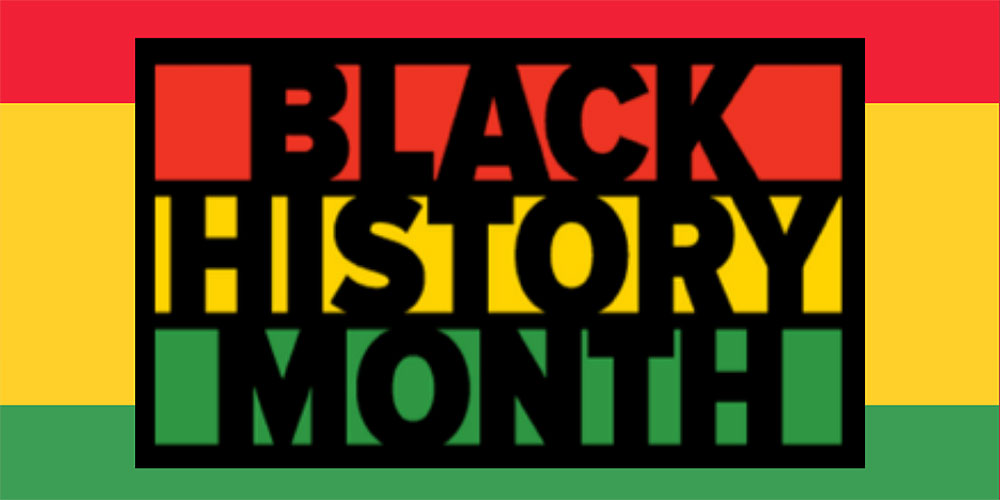 Multiple Events Underway
Check out the numerous events and programs to celebrate Black History Month by visiting here. Our thanks to C.J. Witherspoon, director of the McClain Center for Diversity, for her leadership in this year's programming series.
Need Immediate Resume/Job Search Guidance?
The following "Quick Reference Guides" have been developed to assist you in getting a head start on searching for professional opportunities or with creating a resume and cover letter. Click Searching for Job & Internship Opportunities; Resume Creation; Cover Letter Creation. You can also book a meeting anytime HERE.
Explore Majors or Career Paths
PathwayU has officially launched at Wittenberg. A passion, interest, values, and skills assessment links you with Wittenberg majors and various career clusters, and then connects you with jobs in those fields. Access by visiting https://wittenberg.pathwayu.com. You can then schedule an appointment to discuss results! This resource will be important for first- and second-year students looking for assistance in major or career plans. Questions? Contact Drew Sawyer.
New Events
Friday 2/19: Grab-n-Go Art: Stop by the Student Center Information Desk and pick yours up!
OPEN NOW: Doppelgangers Game Room: Regular Hours Friday and Saturdays, 8 p.m.-10 p.m.
Saturday 2/20: National Muffin Day, Celebrate with Union Board, 7 p.m.-9 p.m., Lower Level of the Student Center. Free food and prizes!
Monday 2/22: Bachelor Watch Party, Celebrate with Union Board, 7 p.m.-9 p.m., Lower Level of the Student Center. Free food and prizes!
Wednesday 2/24: Witt Late Nite Casino Night, Geil Lounge, Student Center.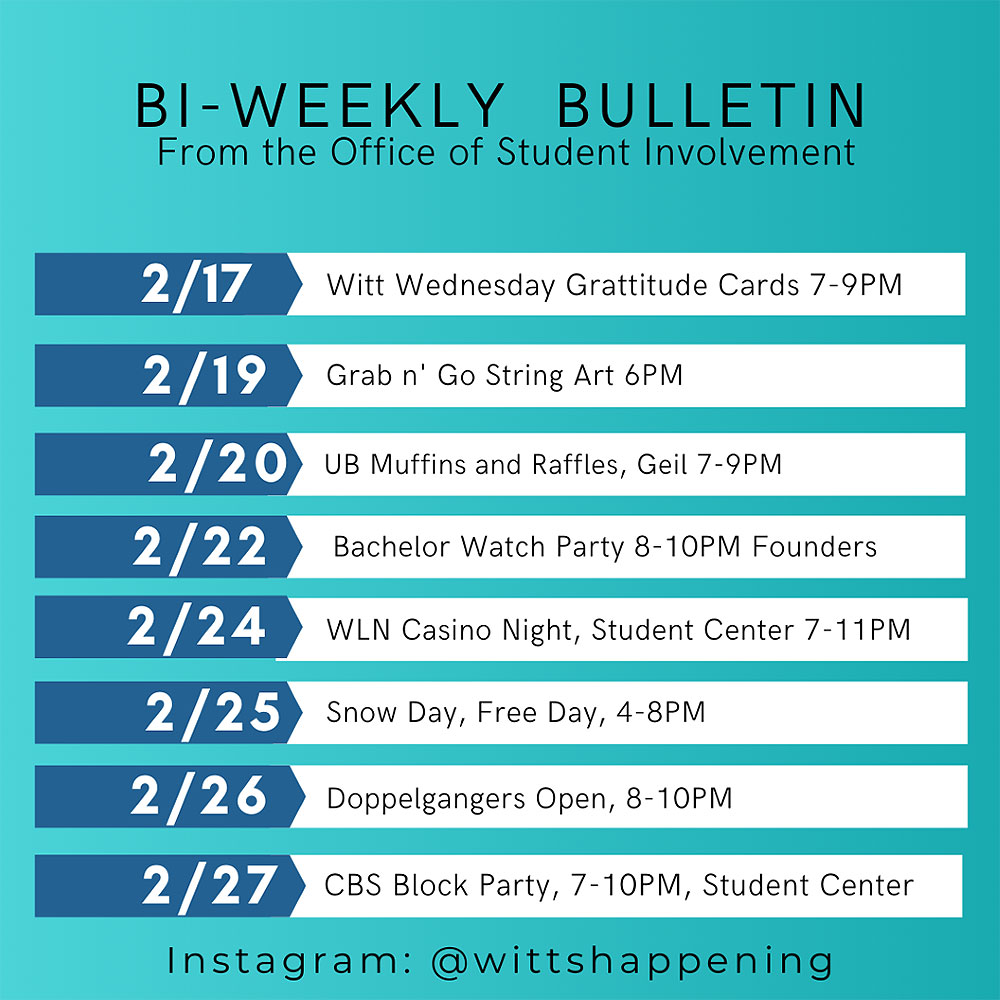 Attend Athletic Contests In-Person
The Athletics Department is happy to announce it will be providing limited spectator access to home games for indoor sports in the Pam Evans Smith Arena and the 1929 Fieldhouse for Wittenberg students, faculty, and staff members. In addition to these groups, each player/coach will be provided the opportunity to identify two guests to attend home contests. First-come, first-serve sign-up opportunities are available for this weekend for Wittenberg students, and all health/safety protocols must be followed. Check email for sign-up information. Click here to review parameters for attendance and all expectation.
Resources for Success
We are almost in week six of the semester! Now is the time to re-adjust study habits, talk through academic support needs, request tutors for classes, and even talk through how to get more engaged on campus! Set up a meeting with COMPASS to talk through your strategy and build plans that work for you here.
Additionally, here is a downloadable time management sheet for you to start building your routine for next fall! Unsure where to start in building a routine? COMPASS can assist you with that, too!
How To Report Concerns
If you have a concern about a member of our community not fulfilling our community expectations, please complete the Wittenberg University: COVID-19 Report a Concern Form. A member of the COVID Response Team will follow-up as appropriate. If you have a concern about exposure to COVID-19 (yours or someone else's), please use the same form above. For general questions about COVID-19 and Wittenberg University's response, please email covid@wittenberg.edu.