Important COVID Reminders
For registered organizations and campus departments, the Entertainment Venue Guidelines have been amended per the new guidance from the state of Ohio. This means your organization can now host groups larger than 10 if the campus event and entertainment venue guidelines are followed. Additionally, a University representative does not need to be present for organization business/operational meetings as well as approved low-risk events. Please view updated capacity limits for specific venues across campus.

As the spring season emerges, and the weather becomes warmer, your personal responsibility to care for your community and follow expectations related to COVID-19 does not end. In particular, please remember the appropriate way to wear your mask. You mask must cover your mouth AND nose at all times when in classes, within six feet of others, and when not eating or drinking.
COVID-19 Vaccination Information
The State of Ohio has announced that starting on March 29, all Ohioans 16 years and older are eligible to receive the COVID-19 vaccine.
To schedule your own appointment through the Clark County Combined Health District, please follow their instructions here.
Please read the University update regarding COVID-19 vaccines and information on how to register your vaccine if you receive here.
For the State of Ohio information on how to find vaccination sites and eligibility, click here.
Getting vaccinated is one of the many steps you can take to protect yourself and others from COVID-19. Help protect yourself, your family, your community. Learn more about the COVID-19 vaccine. Check out COVID-19 Vaccine Myths vs. Facts here.
REGISTER THAT YOU'VE BEEN VACCINATED. Once you have been vaccinated for COVID-19, please let us know by completing the COVID-19 Vaccination Registration on the housing portal.This link will work for all students regardless of whether or not they live in University housing. By doing so, the COVID-19 Response Team can utilize vaccination data regarding our population to inform changes to COVID-19 protocols and mitigation strategies on-campus. Full instructions for logging into the housing portal and completing the Vaccination Registration are on the COVID website here.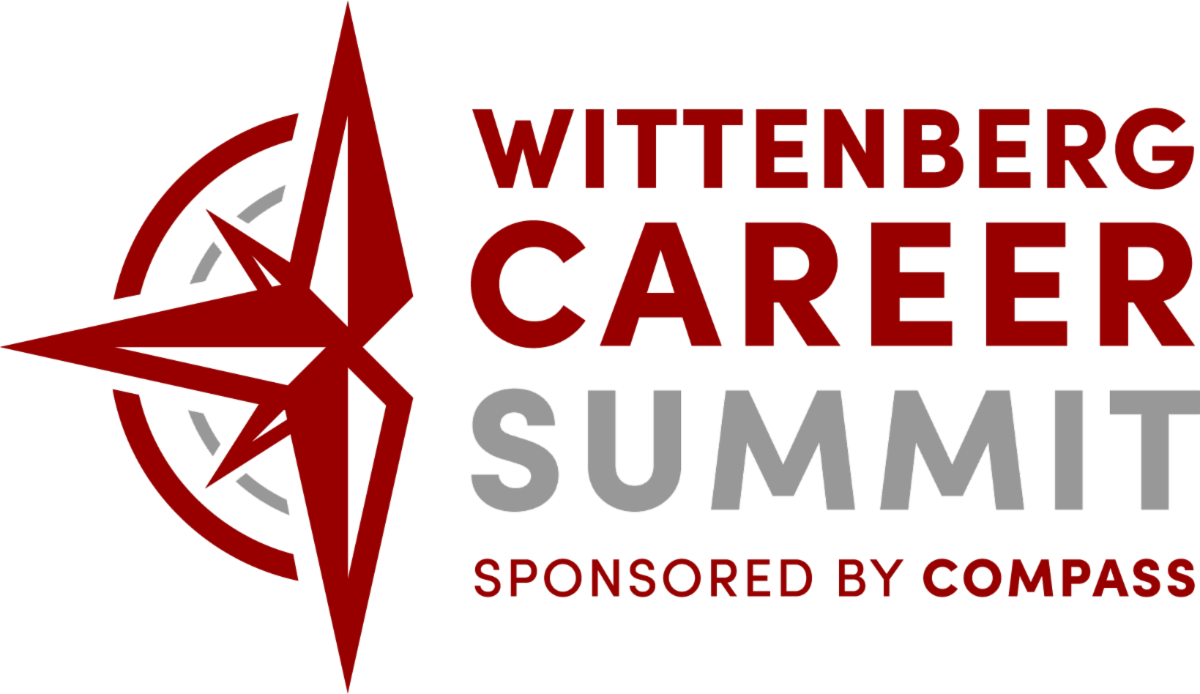 Register for Wittenberg's Career Summit next Thursday, March 25, from 10 a.m. to 2 p.m. Employers such as Mercy Health, Speedway, City Year, the University of Denver, Ohio Health, and more will be online ready to meet you to discuss potential jobs, graduate school, and post-grad service opportunities! Register HERE today.
Need Immediate Resume/Job Search Guidance?
The following "Quick Reference Guides" have been developed to assist you in getting a head start on searching for professional opportunities or with creating a resume and cover letter. Click Searching for Job & Internship Opportunities; Resume Creation; Cover Letter Creation. You can also book a meeting anytime HERE.
Join the Witt Welcome Support Team
Applications due 3/19: Are you looking for a fun leadership opportunity that will allow you to guide the Wittenberg class of 2025? Apply to be a part of the Welcome Week Support Team! This exciting leadership experience will allow you to welcome the newest members of our Wittenberg community, as well as help shape their first true experiences on campus. See application for more information.
Are You Ready?
COMPASS kicks off a MONTH of preparing YOU to network with Wittenberg alumni, prepare your resume and cover letter, find jobs and internships, and explore majors and career pathways! Click here to start registering, and stay tuned to @WittCOMPASS and your email for more information and registration links, including for the March 25 Wittenberg Career Summit.
Reminder: Student Senate Elections
Student Senate candidates have begun campaigning! Elections will be held Tuesday, March 23, via Microsoft Forms. Stay tuned to your Wittenberg email for instructions on how to make your voice heard! Follow @wittsenate on Instagram for more information.
Women's History Month
Check out the numerous events and programs so far to celebrate Women's History Month by visiting HERE. Check back each week. Our thanks to C.J. Witherspoon, director of the McClain Center for Diversity, for her leadership in this year's programming series. Next up: Leisan C. Smith, tomorrow, March 19.
International Day of Happiness, March 19
Stop by tables in the Science Center (9 a.m.-11 a.m.) and the Student Center (11 a.m.-1:30 p.m.) on Friday to pick up donuts to celebrate International Day of Happiness sponsored by the Counseling Center and COMPASS.
Weekend Events
Friday, 3/19:
Witt Late Night LASER TAG & Canes, HWA, 7 p.m.-9 p.m.
NEW: Streaming all upcoming Tiger sporting events, Founders Pub
Attend Athletic Contests In-Person
The Athletics Department is happy to announce it will be providing limited spectator access to home games for indoor sports in the Pam Evans Smith Arena and the 1929 Fieldhouse for Wittenberg students, faculty, and staff members. In addition to these groups, each player/coach will be provided the opportunity to identify two guests to attend home contests. First-come, first-serve sign-up opportunities are available for this weekend for Wittenberg students, and all health/safety protocols must be followed.
EACH STUDENT NEEDS TO SUBMIT THEIR OWN NAME IN THE SYSTEM. YOU ARE NOT PERMITTED TO SECURE MULTIPLE SLOTS UNDER ONE NAME. IF YOU SIGN UP FOR MULTIPLE SLOTS, THE NAME OF THE PERSON THAT SIGNED UP WILL REMAIN ON THE LIST, BUT ANY ADDITIONAL SLOTS WILL BE DELETED.
Click here to review parameters for attendance and all expectations.
Housing Selection Update
Mid-Term Grades
Mid-term grades are posted in Self Service as of Wednesday afternoon. Log-on and view where you stand in your courses. Then speak with your professor if you have questions on how to improve or what support you need to better learn the material. AND, connect with COMPASS to readjust study habits, talk through academic support needs, request tutors for classes, and get the support you need to be successful! So far this semester HUNDREDS of students have connected to get academic and other support. Set up a meeting with COMPASS to talk through your strategy and build plans that work for you by clicking here.
Fall 2021 Registration Is Here
It is almost time to register for Fall Semester classes! Need assistance searching for courses to take? Want to prepare for your advising meeting? Curious how to plan your major courses? Unsure of what to major in? Need assistance in how to clear holds on your accounts? Schedule a meeting with COMPASS for supplemental advising. As a reminder, you MUST meet with your faculty advisor to be cleared to register, so set up your meeting with them today! 
Need to Leave Campus for a Job Interview?
We at Wittenberg are committed to your success post-graduation and realize some students may have in-person job interviews. Students needing to leave campus for a job or summer internship interview should notify the University of their need to travel as we continue to protect our campus community in slowing the spread of COVID-19. Upon return to campus from your interview, we will require that you complete a COVID-19 test. Complete this form in advance to notify us of your upcoming departure from campus. Information will then be shared with you regarding when and how to take your COVID-19 test upon your return.
Have You Claimed Your Headspace Account?
Headspace is a platform for mindful living with 1,000+ hours of guided mindfulness exercises, videos, and more to help you get healthier and happier. Enroll in Wittenberg University's student Headspace program for free here.
Talkspace Available
Talkspace is an online therapy service that connects users to a dedicated, licensed therapist via private messaging and live video from a secure, HIPAA-compliant digital platform. Click here to enroll.
How To Report Concerns
If you have a concern about a member of our community not fulfilling our community expectations, please complete the Wittenberg University: COVID-19 Report a Concern Form. A member of the COVID Response Team will follow-up as appropriate. If you have a concern about exposure to COVID-19 (yours or someone else's), please use the same form above. For general questions about COVID-19 and Wittenberg University's response, please email covid@wittenberg.edu.