Important COVID Reminders
Tiger Time Break Day: Ignite Your Light
Check out the full schedule of events HERE. REGISTER today to claim your spot at the numerous alumni panels, keynote, and virtual happy/networking hour.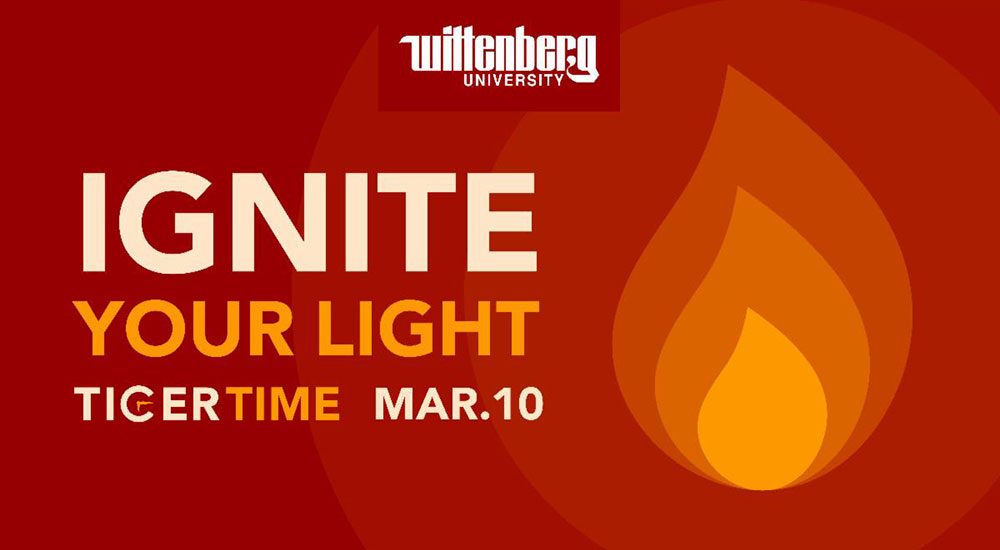 Join the Witt Welcome Support Team
Applications due 3/19: Are you looking for a fun leadership opportunity that will allow you to guide the Wittenberg class of 2025? Apply to be a part of the Welcome Week Support Team! This exciting leadership experience will allow you to welcome the newest members of our Wittenberg community, as well as help shape their first true experiences on campus. See application for more information.
Are You Ready?
COMPASS kicks off a MONTH of preparing YOU to network with Wittenberg alumni, prepare your resume and cover letter, find jobs and internships, and explore majors and career pathways! Click here to start registering, and stay tuned to @WittCOMPASS and your email for more information and registration links, including for the March 25 Wittenberg Career Summit.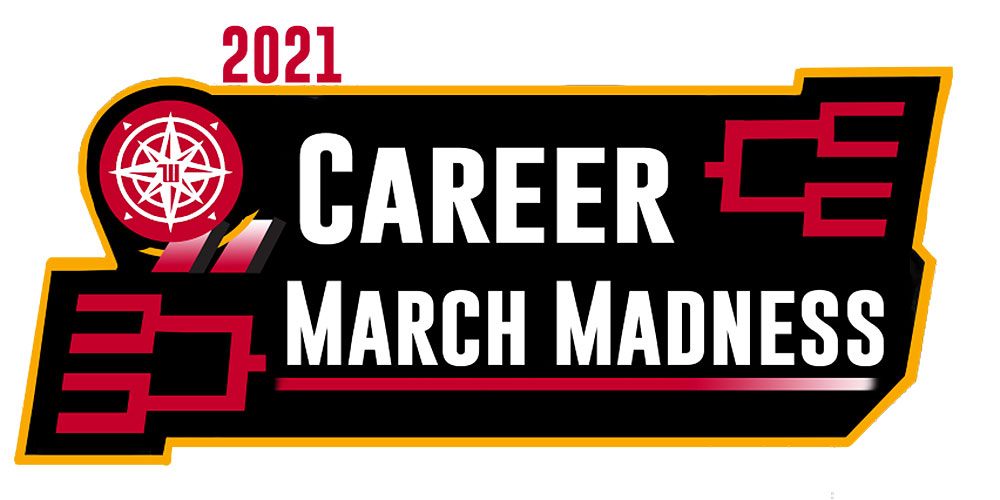 Reminder: Student Senate Elections
Applications emailed to campus March 2, 2021.
Applications close March 16, 2021.
Elections will be March 23, 2021.
Grow your leadership and use your voice to positively impact Wittenberg!
Follow @wittsenate on Instagram for more information.
Women's "Herstory" Month
Check out the numerous events and programs so far to celebrate Women's History Month by visiting HERE. Check back each week. Our thanks to C.J. Witherspoon, director of the McClain Center for Diversity, for her leadership in this year's programming series.
Need Immediate Resume/Job Search Guidance?
The following "Quick Reference Guides" have been developed to assist you in getting a head start on searching for professional opportunities or with creating a resume and cover letter. Click Searching for Job & Internship Opportunities; Resume Creation; Cover Letter Creation. You can also book a meeting anytime HERE.
Attend Athletic Contests In-Person
The Athletics Department is happy to announce it will be providing limited spectator access to home games for indoor sports in the Pam Evans Smith Arena and the 1929 Fieldhouse for Wittenberg students, faculty, and staff members. In addition to these groups, each player/coach will be provided the opportunity to identify two guests to attend home contests. First-come, first-serve sign-up opportunities are available for this weekend for Wittenberg students, and all health/safety protocols must be followed.
EACH STUDENT NEEDS TO SUBMIT THEIR OWN NAME IN THE SYSTEM. YOU ARE NOT PERMITTED TO SECURE MULTIPLE SLOTS UNDER ONE NAME. IF YOU SIGN UP FOR MULTIPLE SLOTS, THE NAME OF THE PERSON THAT SIGNED UP WILL REMAIN ON THE LIST, BUT ANY ADDITIONAL SLOTS WILL BE DELETED.
Click here to review parameters for attendance and all expectations.
Housing Selection Update
Past Due: All students need to complete their Housing Intention at housing.wittenberg.edu.
March 8: Theme Living Communities (TLCs) applications are due. TLC descriptions and applications are available online.

Tiger Pride (New 1) (Gender Inclusive housing continues to be available throughout campus)
Ubuntu (Tower 2 & 3)
Tiger Life (Tower 4 & 5)
Eco-Living (Tower 6 & 7 & 'Burbs)  
InterFaith (Tower 8 & 9 & 'Burbs)  
Honors (Tower 10 & 11)

March 2-7: Renewal Selection. 'Burbs properties available will be posted after conclusion of Renewal Selection in March.
Information, including rates, options, and more are available here.
Resources for Success
We are almost in week eight of the semester! Now is the time to re-adjust study habits, talk through academic support needs, request tutors for classes, and even talk through how to get more engaged on campus! Set up a meeting with COMPASS to talk through your strategy and build plans that work for you here. Additionally, here is a downloadable time management sheet for you to start building your routine for next fall! Unsure where to start in building a routine? COMPASS can assist you with that, too!
Need to Leave Campus for a Job Interview?
We at Wittenberg are committed to your success post-graduation and realize some students may have in-person job interviews. Students needing to leave campus for a job or summer internship interview should notify the University of their need to travel as we continue to protect our campus community in slowing the spread of COVID-19. Upon return to campus from your interview, we will require that you complete a COVID-19 test. Complete this form in advance to notify us of your upcoming departure from campus. Information will then be shared with you regarding when and how to take your COVID-19 test upon your return.
Have You Claimed Your Headspace Account?
Headspace is a platform for mindful living with 1,000+ hours of guided mindfulness exercises, videos, and more to help you get healthier and happier. Enroll in Wittenberg University's student Headspace program for free here.
Talkspace Available
Talkspace is an online therapy service that connects users to a dedicated, licensed therapist via private messaging and live video from a secure, HIPAA-compliant digital platform. Click here to enroll.
How To Report Concerns
If you have a concern about a member of our community not fulfilling our community expectations, please complete the Wittenberg University: COVID-19 Report a Concern Form. A member of the COVID Response Team will follow-up as appropriate. If you have a concern about exposure to COVID-19 (yours or someone else's), please use the same form above. For general questions about COVID-19 and Wittenberg University's response, please email covid@wittenberg.edu.