Finish Strong
October is here! We're In This Together, Tigers, and together we can slow the spread and finish the semester as a community. A big THANK YOU to all those students that have followed and continue to follow guidelines, taking them and the health of your community seriously.
---
Community Reminders
As We're In This Together, please remember to follow and promote these critical safety measures.
Avoiding being a direct exposure contact to others is one of the things you can control – simply keep your distance (more than 6 feet apart) and limit amount of time spent at a closer distance to less than 15 minutes.
Most community spread comes from people who are asymptomatic at the time of contact. Keep yourself and your community safe – maintain your distance at all times!
Vice President Gill also recently communicated our revised visitor policy. To read, please click HERE.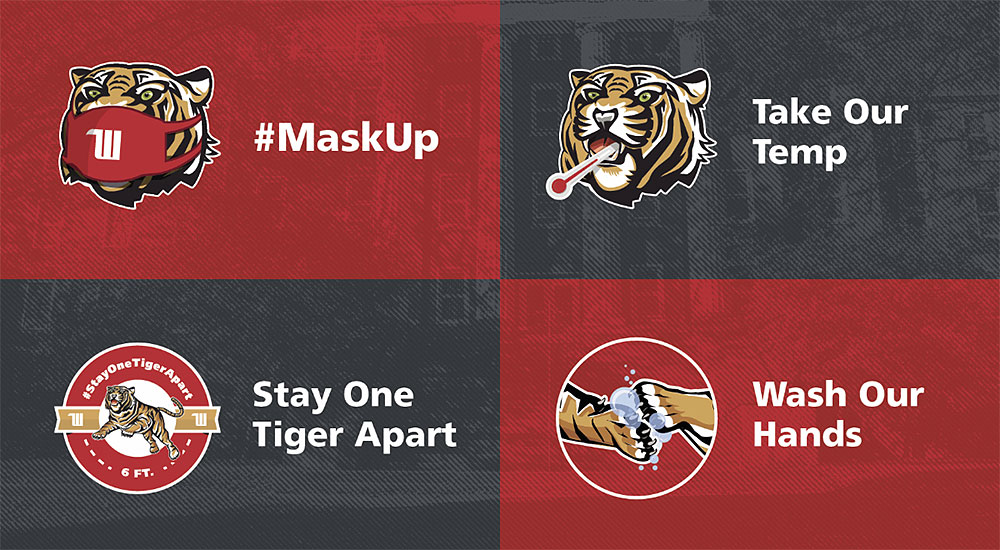 Why Do You Take COVID-19 Protocols Seriously?
We want to hear from you! As we navigate this semester together, we would like to hear how each of you is adapting and persevering with the changes. Our intent is to share your stories to remind us that We're In This Together. As we share your stories, we will be keeping them anonymous, so don't share any identifying information in your answers. Share your story HERE.
---
Chats with Mrs. CJ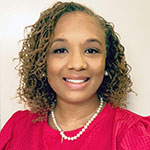 Greetings Witt Family! My name is Corrine "CJ" Witherspoon. I am very excited to now be serving as your Director of the William A. McClain Center for Diversity! During the month of October, I will be holding "Chats with Mrs. CJ" every Friday virtually from 1 p.m. - 3 p.m. This is a great opportunity for you to drop in, say hello, and share with me your ideas and support needs from the Center for Diversity! Chat with me every Friday via Microsoft Teams by clicking HERE.
---
Campus Cupboard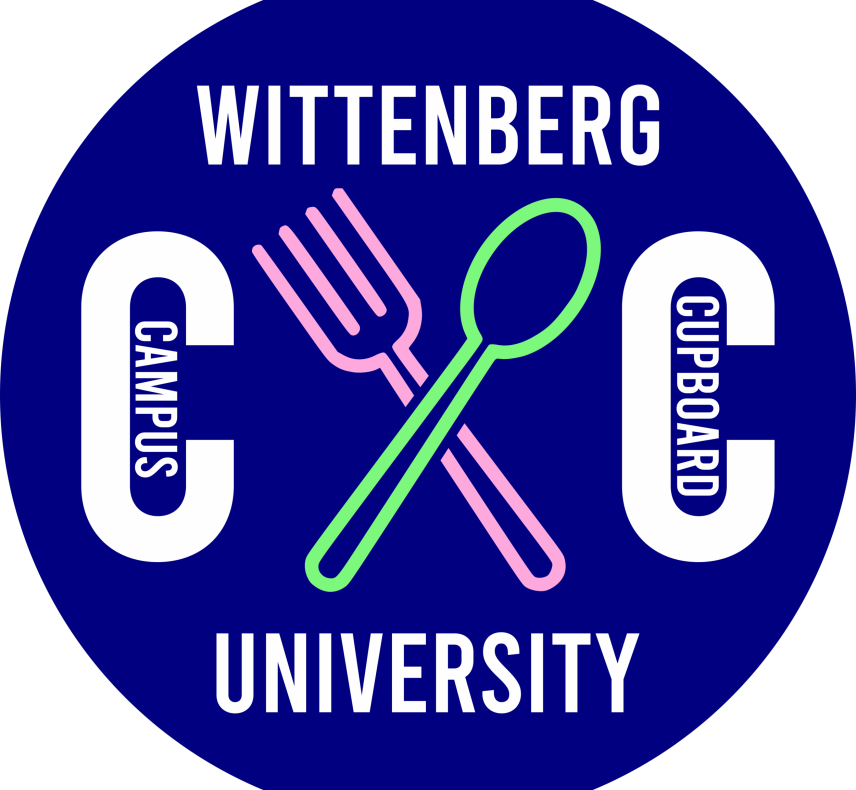 The Pastor's Office and Hagen Center are pleased to announce that a new and expanded Campus Cupboard space enjoyed a Virtual Grand Opening, Oct. 1. This new space and its live tour were made possible thanks to the support of many campus partners.
The Campus Cupboard is located at 721 N. Fountain Avenue and may be entered from the same back porch as the Hagen Center (the space is next to the Shouvlin Center). The new location is open to students on Tuesdays, Wednesdays, and Fridays from 4 p.m.-7 p.m. During the pandemic, students must schedule their visit ahead of time by clicking HERE. Students will also be expected to wear a mask and wash their hands. Student volunteers will be at the cupboard to help anyone who may need assistance. In addition, the original small cupboard will remain open at Weaver Chapel Sunday through Friday from 9 p.m.-5 p.m. Questions about the Campus Cupboard? Contact Dan Jacob by email.
Welcome to the new location of Campus Cupboard - Wittenberg University at 721 N. Fountain Ave. Tour provided by Campus Ministry Associate Dan Jacob '10. Wittenberg Hagen Center

Posted by Wittenberg University on Thursday, October 1, 2020
---
Weekend Fun
Check out fun virtual or limited events this weekend:
FRIDAY, OCT. 2
Food Truck Fridays: Rudy's Smokehouse 3 p.m.-6 p.m.
McClain Center for Diversity: First Friday Crafts 3 p.m.-6 p.m.
Art-To-Go with Deacon Dan: Create Your Own Bookends
Amazing Race 9 p.m.-11 p.m. (Sponsored by Residence Life)
SATURDAY, OCT. 3
Final Springfield Farmer's Market of the season, 9 a.m.-12 p.m., Downtown Springfield (100 South Fountain Avenue) Shop dozens of local vendors featuring fresh, local vegetables, meats, dairy products and baked goods on North Market Place adjacent to the Heritage Center and CoHatch. Need more info, click here.
Homecoming Tailgate, 11 a.m.-1:30 p.m., Alumni Way
Build-A-Tiger 12 p.m.-4 p.m., Stadium
Homecoming Royalty 3 p.m. Virtual
Putt-Putt Golf 12 p.m.-4 p.m. Football Field
Mean Girls Party 7 p.m.-12 a.m. Founders Pub
Outdoor Movie, Mean Girls, Alumni Way, 9 p.m.
Follow @Wittshappening on Instagram and @witts_happening on Twitter to be notified of all events and things to do on campus and in the community.
---
Greater Springfield Events & Happenings
Interested in staying connected with Greater Springfield Events and Happenings, including the Downtown food truck schedule and fun things to do a short walk from campus? Sign up for the Springfield Chamber of Commerce weekly events newsletter here.
---
Academic Department Major Group Advising Sessions!
Learn more about majors and meet faculty advisors!
Art: Wednesday, October 7, 3:30 p.m., Tent Outside Recitation Hall
Exercise Science: Friday, October 9, 2:15 p.m.- 3:20 p.m., HWA 212 and Virtual (Teams)
Sport Management: Monday, October 12, at 3:30 p.m. in HWA 212
Communication & Digital Media: Monday, October 12, at 4:30 p.m., Virtual (Teams)
Political Science: Monday, October 12, 2:30 p.m.-3:15 p.m., Virtual (Teams)
Accounting / Finance / Financial Economics / Economics: Wednesday, October 14, 12:30 p.m.-1 p.m., Virtual (Teams), and from 1:15 p.m.-1:45 p.m. Virtual (Teams)
Entrepreneurship / Marketing / Management: Wednesday, October 14,12:30 p.m.-1 p.m., Virtual (Teams), and from 1:15 p.m.-1:45 p.m. Virtual (Teams)
Psychology: Wednesday, October 14, from 4:30 p.m.-5:30 p.m., Tent outside Recitation Hall
English: Wednesday, October 14, from 4:30 p.m.-5:30 p.m., Tent Outside Hollenbeck Hall and Virtual (Teams)
Biology: Thursday, October 15, from 11:50 a.m.-1 p.m., Virtual (Teams)
Physics and Pre-Engineering: Thursday, October 15, 12:15 p.m.-12:50 p.m. Science 319, and Virtual (Teams)
Math/Computer Science: Monday, October 19, at 3:30 p.m., HWA 212
REMINDER
Formal Advising: October 19-30
Registration for Spring 2021 Classes: October 28-November 8. Your specific registration time can be found at selfservice.wittenberg.edu.
---
How To Report Concerns
If you have a concern about a member of our community not fulfilling our community expectations, please complete the Wittenberg University: COVID-19 Report a Concern Form. A member of the COVID Response Team will follow-up as appropriate. If you have a concern about exposure to COVID-19 (yours or someone else's), please use the same form above. For general questions about COVID-19 and Wittenberg University's response, please email covid@wittenberg.edu.
The campus community can also use the WITTTIP safety alert system to send a confidential tip via text message to the Wittenberg University Police division regarding safety concerns or criminal activity. Users should text the word WITTTIP and your message to 79516. A response will come from the text system promptly, to acknowledge it was received. Note: This is not to be used for emergencies. For emergencies, call Wittenberg Police at (937) 327-6363.
---
It's Almost Mid-Term Time!
As we turn to October, this is usually the time when mid-term assessments, tests, projects, or other may occur in your classes. Now is the time to build a study plan, review test-taking strategizes, and map your time so you feel prepared and less stressed! COMPASS can help. Set up a meeting with COMPASS today at www.wittenberg.edu/success. Stay connected with COMPASS resources and helpful information by following @WittCOMPASS on Twitter and Instagram.
---
Contact Tracing, Quarantine, and Isolation
The COVID Response Team is working to answer all questions and respond as needed. The WITT: We're In This Together website is another helpful resource. In addition, here is a reminder on helpful terms:
Quarantine is for individuals that are asymptomatic and/or have reason to believe they have been exposed to the virus.
Isolation is for individuals that have tested positive for COVID-19.
If you are contacted by a contact tracer, be upfront and honest about your interactions with others. This helps us get ahead of the spread and stop it short.