Welcome back! To protect the health and well-being of all, Wittenberg has established a set of shared values to help prevent the spread of COVID-19.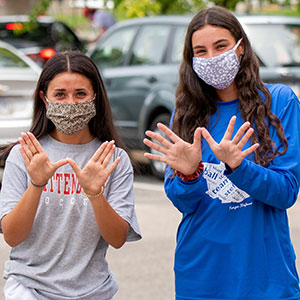 Expectations include requiring all community members to wear masks, check their temperatures daily, adhere to social distancing standards of at least six feet (even when outside), and wash their hands regularly.
Wittenberg's COVID Response Team has also worked to ensure the community's health and safety. In addition to the shared values, the University has employed a staggered return to campus, provided special packs and masks to all students, encouraged participation in the Mask Ambassador program, communicated regularly with the campus, and created the WITT: We're In This Together COVID website.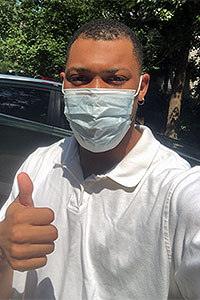 "Coronavirus showed us that many things are out of our control. Having to abruptly leave school and return to uncertainty back home was disheartening, yet, we aren't helpless in this fight. If we want to enjoy the vibrant culture and great people awaiting us on campus, we each need to do our part by wearing our masks. This small gesture will not only help protect our peers but empower us to have a substantial individual impact on our community and collective experience. If you want to take a stand for your country, campus and community, wear a mask this fall." Emmanuel Thombs '22, Student Senate President
Read Wittenberg's Face Covering Policy.

Review Student Digests - Since the beginning of July, students and parents have been receiving weekly updates.