Celebrating Service
Annual Mission-Driven Event Inspires for 16 Years
Springfield, Ohio – In a collaborative effort, the Community Service Program and Common Ground at Wittenberg University recently teamed up to present "Vocation 911" as a Celebrate Service event to engage students in a significant conversation about how service connects to the university's vocational discernment.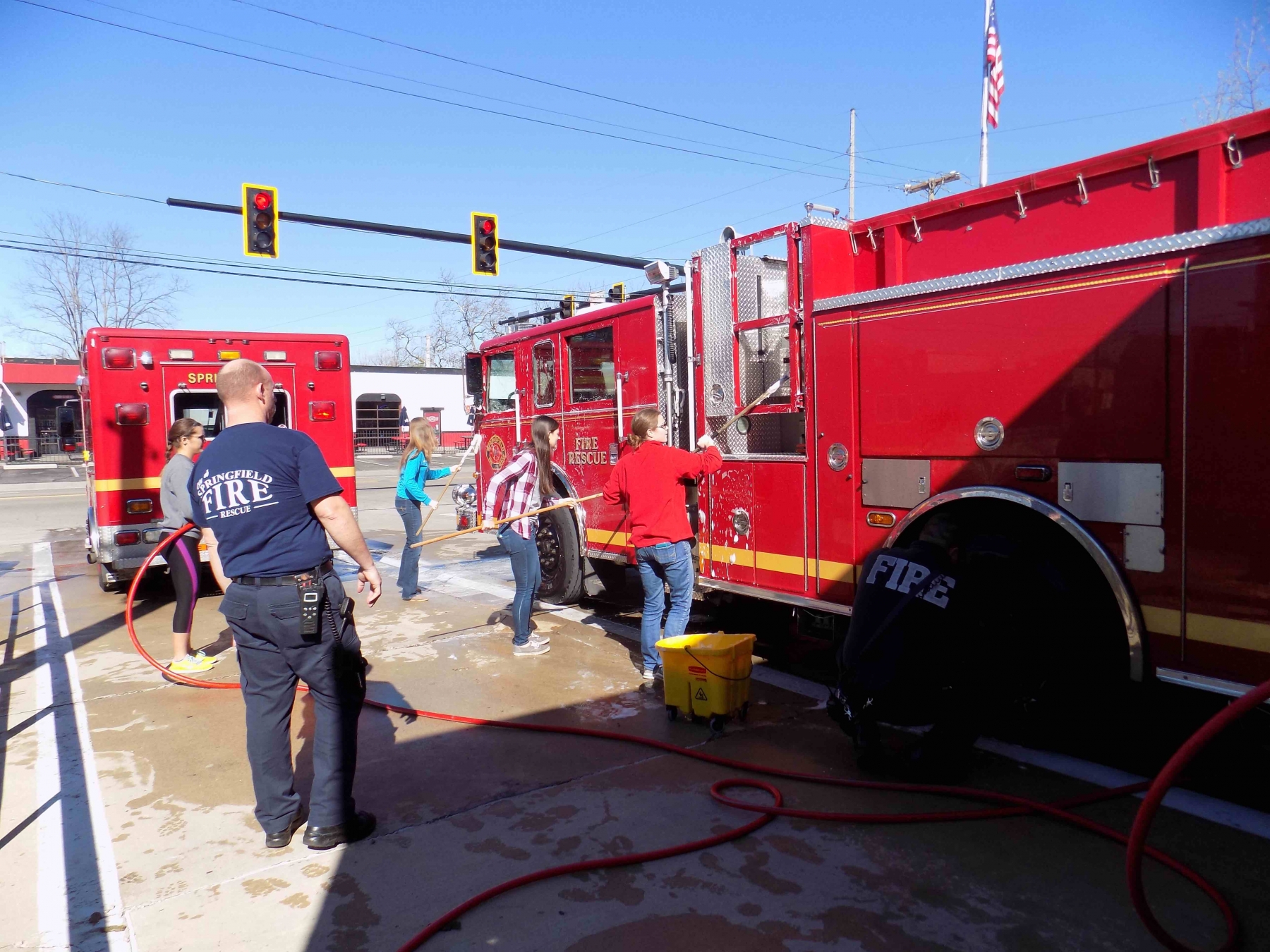 The Celebrate Service event began 16 years ago in recognition of Wittenberg's longstanding commitment to serving others and helping students become engaged in the Springfield community. It was created as a service event separate from Wittenberg's Community Service 100 (CMSV 100) course to show the importance of service and to provide students, faculty and staff a chance to serve in the community.
Leaders of this year's program were community service coordinators from the Susan Hirt Hagen Center for Civic and Urban Engagement. They included Jessica Walters '18 of Springfield, Ohio; Lauren Instenes '17 of Racine, Wis.; Lizzie McNeill '18 of Akron, Ohio; and Common Ground member Rachael Fink '20 from Cleveland, Ohio.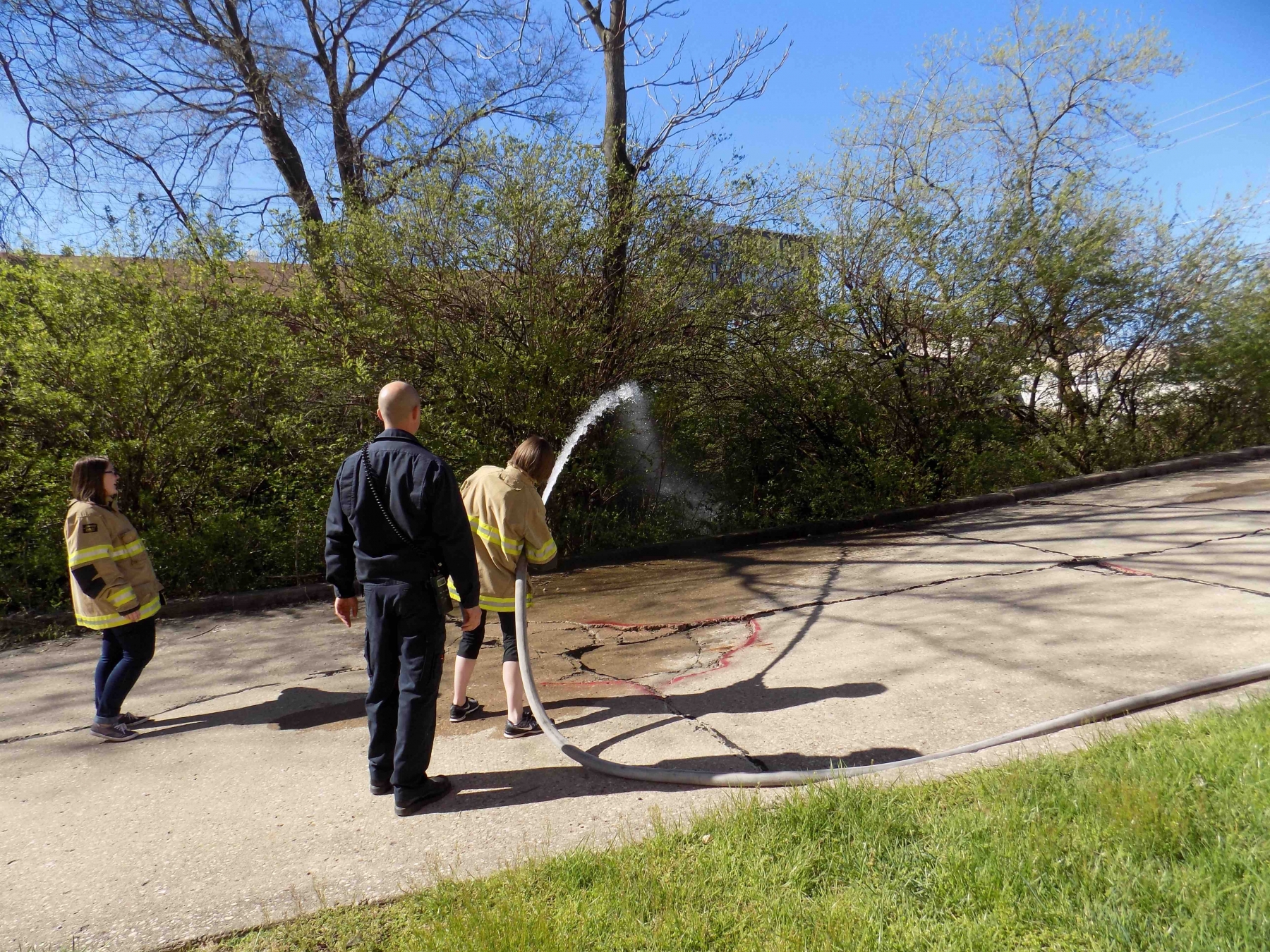 "There have been various themes throughout the years, all addressing a need the community is facing," Walters said. "In order to promote vocation and to embrace the understanding and importance of it, these two groups worked together to actively implement these ideologies and to allow students to immerse themselves in the Springfield community in which they live."
Students served at the Springfield Fire and Rescue Division located at 350 N. Fountain Avenue. The group spent time learning about the first responders in the community, hearing their stories, and helping them clean vehicles, which is a daily routine for the firefighters. In addition, the students participated in a fun activity using fire equipment and making 25 signs to post outside each of the six fire stations in Springfield to show Wittenberg's support and appreciation of their work.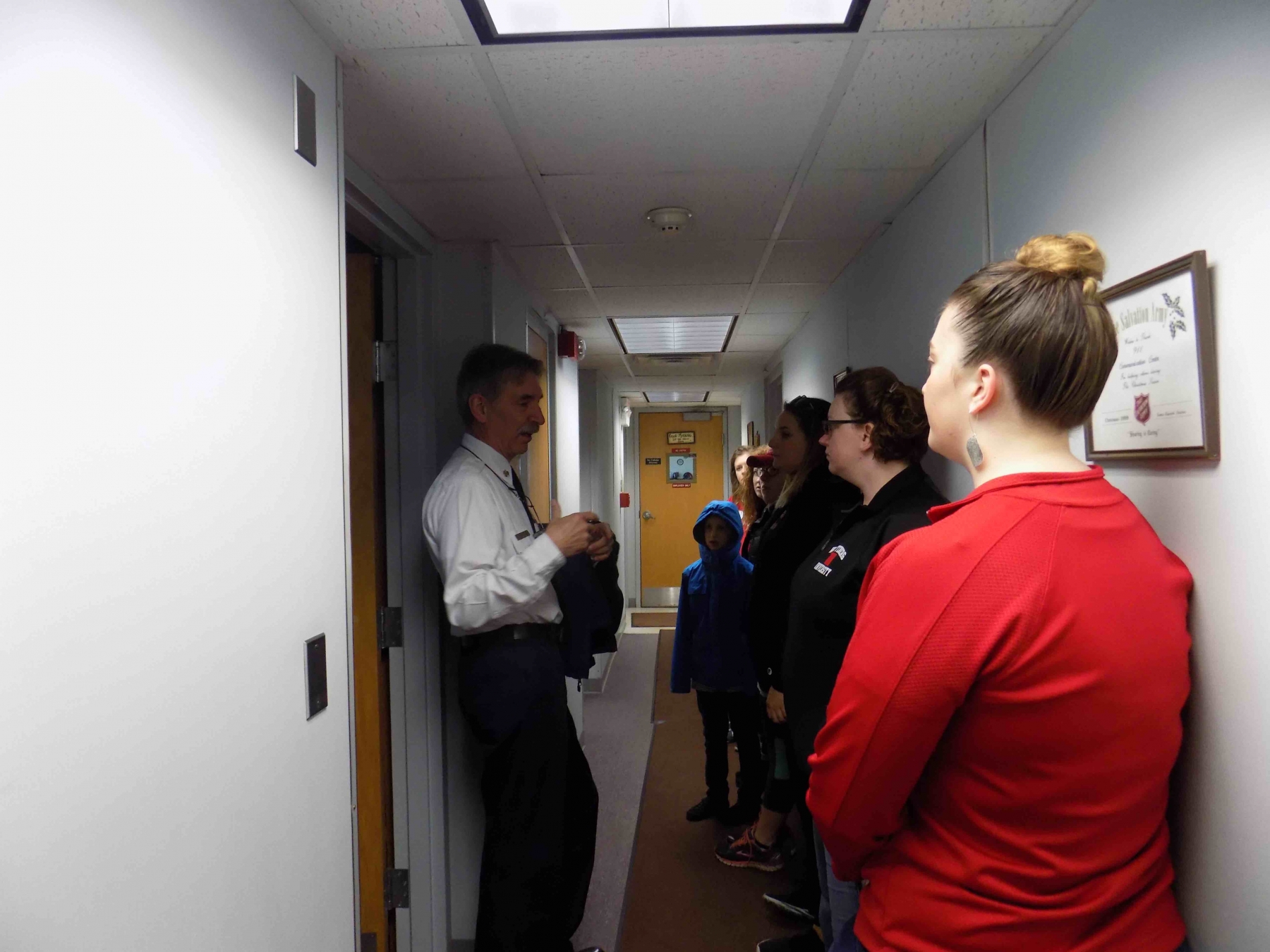 "Our goal was to allow students to gain an understanding of the mission and purpose behind why these vital members of our community choose to do the work they do and the importance of it in hopes of getting our students to think about their own purpose," Walters explained. "Firefighters are the first responders in many situations. With increasing financial strain, these first responders aren't adequately compensated for their challenging work, yet they still choose to do it. By allowing students to hear these stories and to gain insight as to the needs a community may face and why it faces those needs, we want to encourage students to discover their inner calling and how this calling can contribute to society."
Students had a reflection session after the event to digest their service experience and to incorporate the importance of vocation.
"The best part of this event was that it educated the students on issues going on in the broader Springfield community and gave them an appreciation for the work that the first responders do in combating those issues," Instenes said.
-Office of University Communications
About Wittenberg
Repeatedly recognized by the Princeton Review for its professor accessibility, superior classroom experience and longstanding commitment to sustainability, Wittenberg is a nationally ranked university for the liberal arts and sciences affiliated with the Evangelical Lutheran Church in America. A leader in providing an active, engaged learning environment defined by excellence in academics, innovation, student success, service and athletics, Wittenberg was recently named one of Forbes' Top 50 Most Entrepreneurial Colleges. Additionally, the university currently has more Ohio Professors of the Year than any other four-year institution in the state and recently earned a spot on the "Best Buy" list in the 2017 Fiske Guide to Colleges. For more information, visit www.wittenberg.edu.
Publish Date:
Wednesday, April 26, 2017