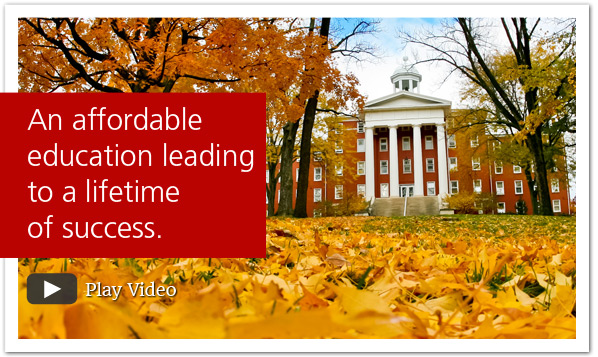 Welcome to Wittenberg
Ranked in the Top 20 nationally by the Princeton Review for its "Best Classroom Experience" and professor accessibility, Wittenberg embraces its mission in every corner of campus to ensure that a student's personal path to understanding, achievement and purpose remains at the center of the university's attention. Reflecting its Lutheran heritage, Wittenberg challenges students to become responsible global citizens, to discover their callings, and to lead personal, professional, and civic lives of creativity, service, compassion, and integrity.  
Active and Engaged Wittenberg
Wittenberg University is anything but a sleepy campus. It's an active and engaged place where students come from all over the world to live, learn and explore the world around them. 
The above commercial was created and produced thanks to the generosity of a member of the Wittenberg Board of Directors.
The President's Leadership Academy
High school juniors and seniors — Learn to harness your potential and lead with confidence during the President's Leadership Academy, June 21-25.
The President's Leadership Academy is a one-of-a-kind immersion experience. Gain hands-on experience in leadership labs and in class to develop the skills needed for emerging leaders heading into their college admission process.
Get Connected. Stay Engaged.