Honorary Scholars
Wittenberg Awards Dave Maurer Honorary Scholarships To Four Deserving Students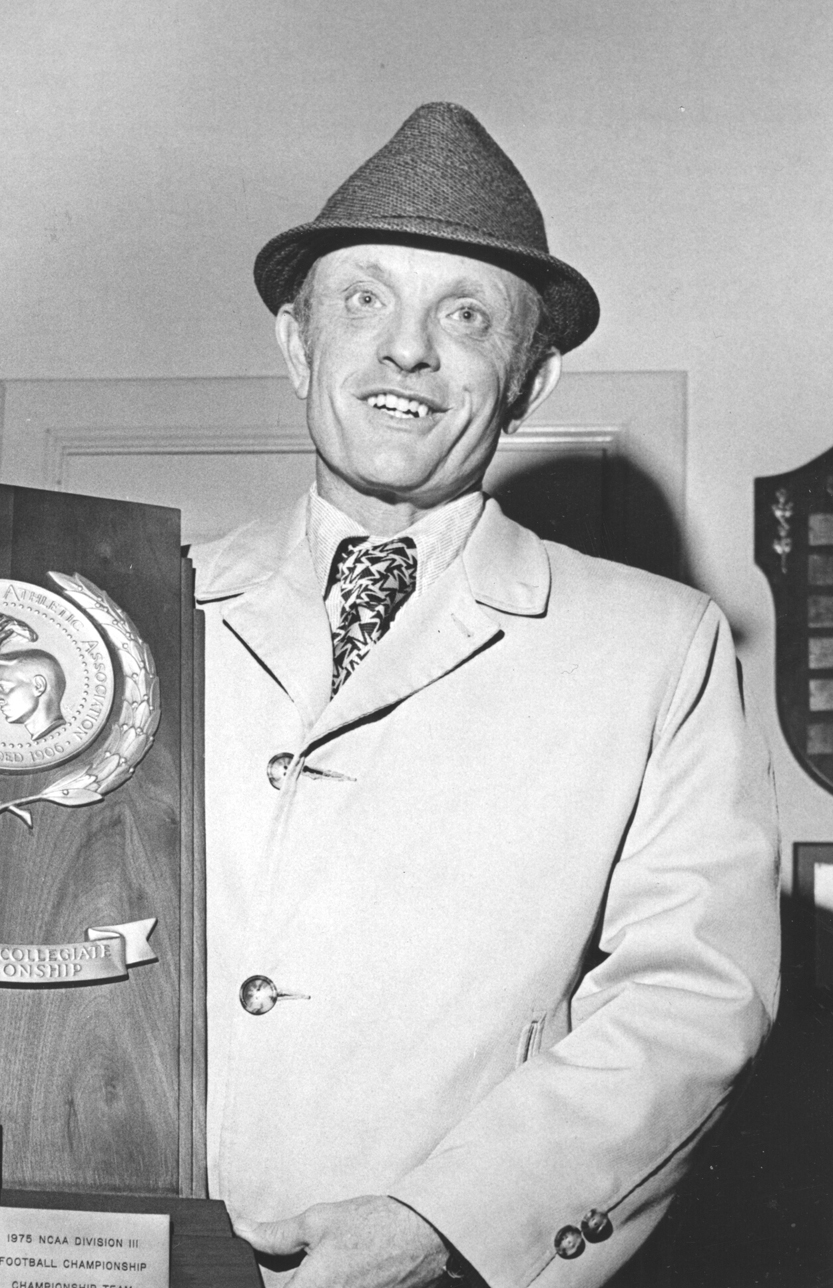 Springfield, Ohio – The legendary Wittenberg University coach, athletics administrator and professor Dave Maurer would have celebrated his 85th birthday today, Saturday, March 18, 2017, and there is no more fitting way to salute the late National College Football Hall of Famer than to announce the four current Wittenberg students who have received scholarships in his honor for the 2017-18 academic year.
Stefan Thornberry, class of 2018 from Wilmington, Ohio, who is a biology major; Logan Kirby, class of 2019 from Bloomington, Ind., who is an accounting major; Isaiah LaJoie, class of 2019 from Northfield, Ohio, who is a marketing major; and Graham Roan, class of 2019 from Springfield, Ohio, who is a history major, were selected to receive financial awards from the Dave Maurer Honorary Scholarship Fund during the 2017-18 academic year. They were chosen from a large pool of applicants to receive scholarships toward their Wittenberg tuition.
The Dave Maurer Honorary Scholarship was created in 2008 to be awarded to a sophomore, junior or senior male student with financial need who has demonstrated such qualities as self-discipline, teamwork, cooperation, self-confidence, pride in accomplishment, competitive spirit, and the ability to deal with adversity. It is a tuition scholarship that may be renewable on an annual basis or may be rotated, per the discretion of the selection committee.
Maurer remains one of the most beloved Wittenberg leaders and mentors in the illustrious history of the university's intercollegiate athletics program, especially among the student-athletes he guided on and off the field during his 40 years (1955-95) as an athletics administrator, professor and coach of the Tiger football, swimming, track and field, and golf teams.
After more than a decade as an assistant football coach, Maurer took the reins in 1969 from fellow National College Football Hall of Famer, Bill Edwards. Maurer posted a career record of 129-23-3, good for an astounding .842 winning percentage, best among active coaches at that time. His Tiger teams went undefeated three times and won seven Ohio Athletic Conference (OAC) championships in his 15 seasons as head coach, to go along with seven OAC crowns during his years as an assistant coach.
Maurer led the Tigers to two NCAA Division III football national championships as a head coach, in addition to a West Region title in 1969. In addition, the 1978 and 1979 squads finished second in the NCAA Division III Tournament, and he served as assistant coach for two other national title teams in the 1960s. Maurer earned national coach of the year honors twice, district coach of the year four times and conference coach of the year five times. His career culminated with induction into the National College Football Hall of Fame in 1991, the first "true" NCAA Division III coach to garner such recognition.
-Office of University Communications
About Wittenberg
Repeatedly recognized by the Princeton Review for its professor accessibility, superior classroom experience and longstanding commitment to sustainability, Wittenberg is a nationally ranked university for the liberal arts and sciences affiliated with the Evangelical Lutheran Church in America. A leader in providing an active, engaged learning environment defined by excellence in academics, innovation, student success, service and athletics, Wittenberg was recently named one of Forbes' Top 50 Most Entrepreneurial Colleges. Additionally, the university currently has more Ohio Professors of the Year than any other four-year institution in the state and recently earned a spot on the "Best Buy" list in the 2017 Fiske Guide to Colleges. For more information, visit www.wittenberg.edu.