Computer Science
What is computer science?
The following quote by Michael Fellows and Ian Parberry captures it best: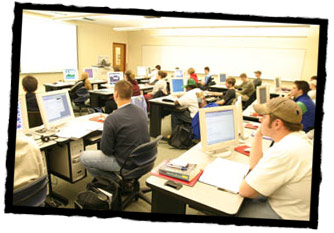 "Computer Science is no more about computers than astronomy is about telescopes, biology about microscopes, or chemistry is about beakers and test tubes. Science is not about tools. It is about how we use them, and what we find out when we do."
In computer science we "look under the hood," so to speak, and try to understand how both hardware and software work. Computer science is the study of algorithms and sequences of well-defined instructions that are realized as code running on physical computers. Computer science is not just writing computer programs, it's about writing good computer programs and knowing why they are good. Computer science as a discipline is challenging because as you learn to solve problems you also are forced to sharpen your thinking skills. And while there is the frustration of trying to debug a program, there is also the satisfaction of finally getting it to run correctly. Like climbing a mountain, there is a lot of sweat and hard work in making the climb, but the view from the top is worth it!