Welcome to the Philosophy Department
These students presented their senior theses in philosophy in the annual colloquium exhibiting their best work: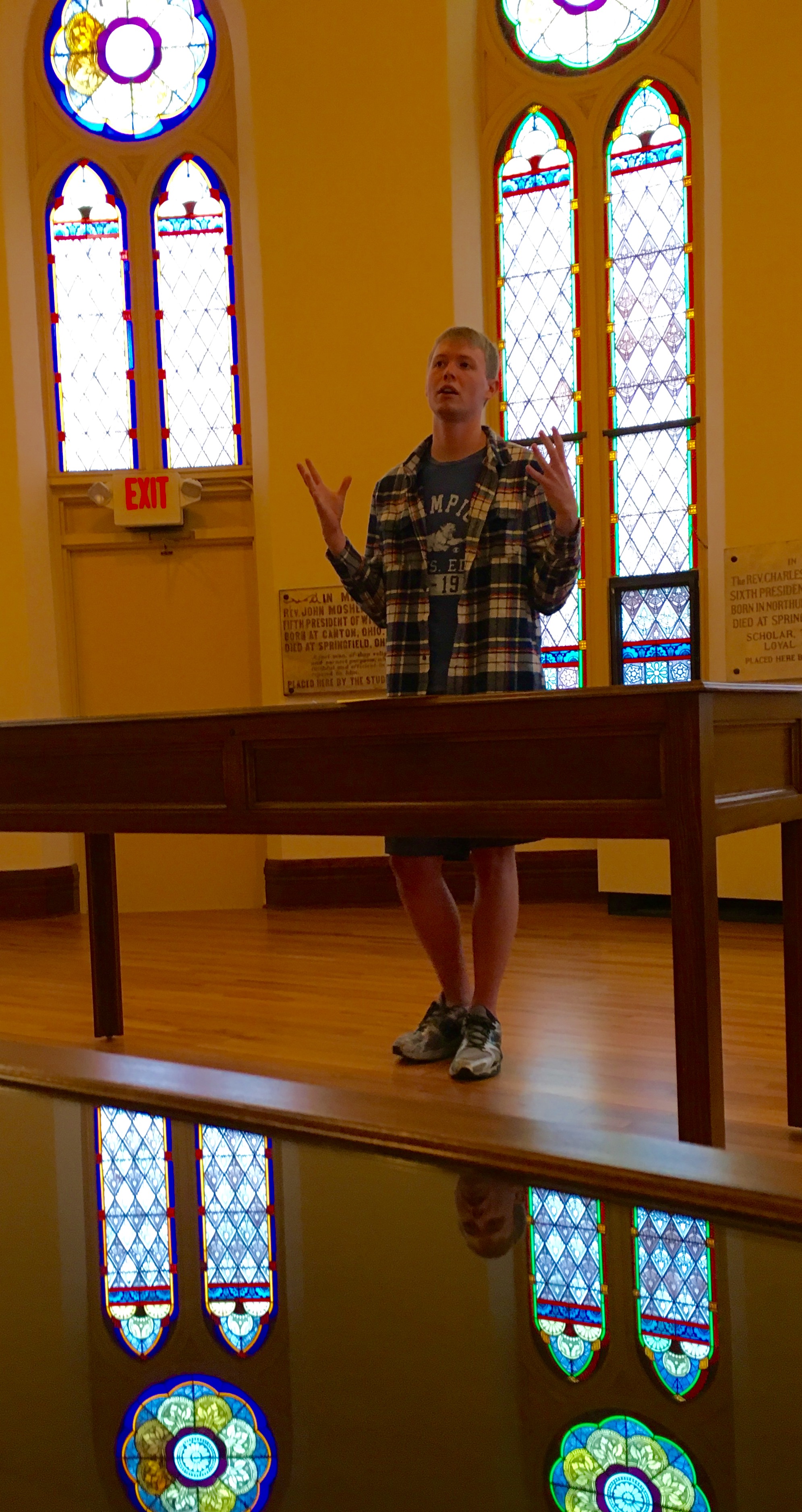 Tim Baker ('16)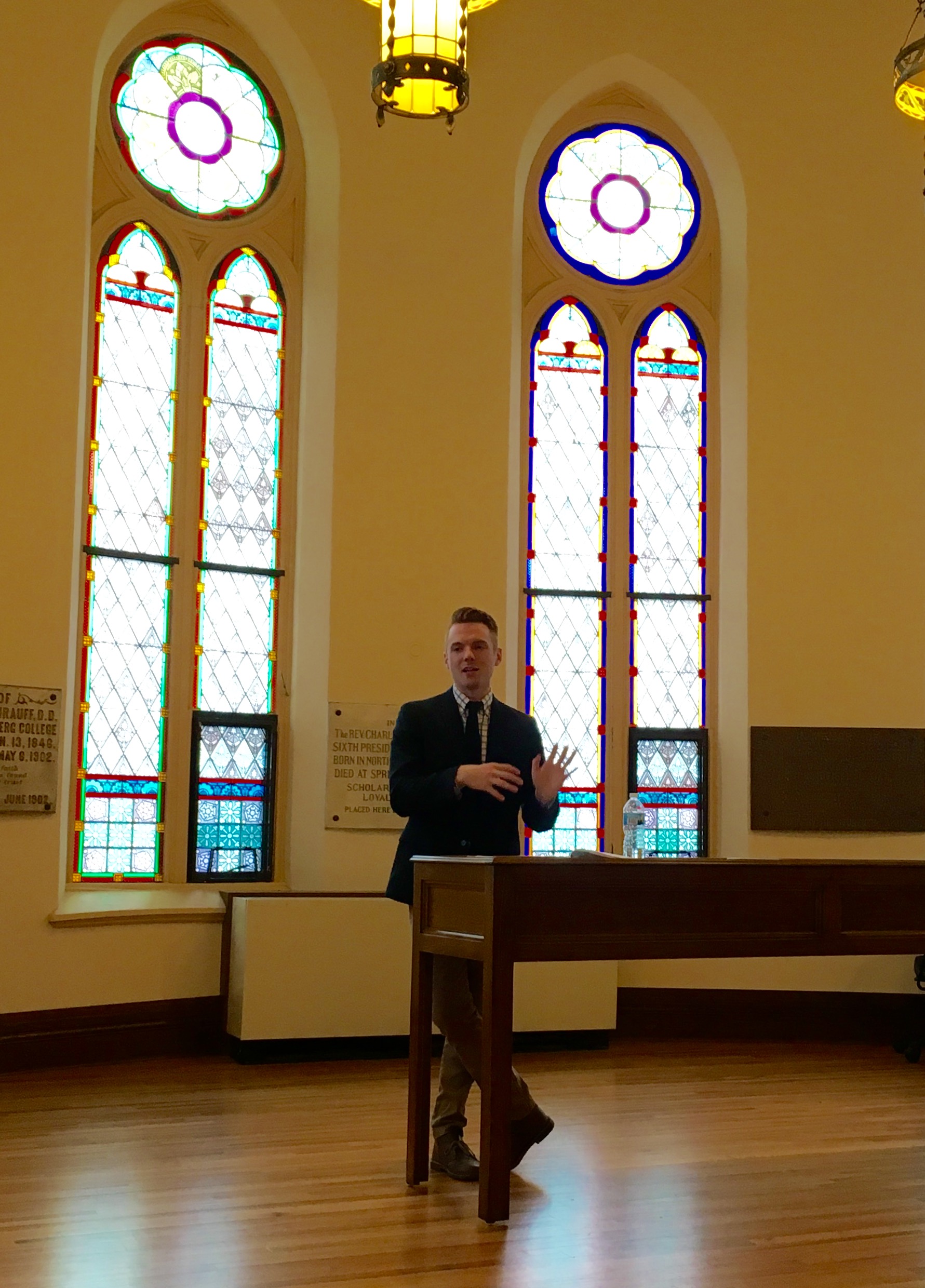 Jake Murray ('16)
Congratulations to Jacob T. (Jake) Murray, Winner of the 2016 Remsburg-Klivé Award!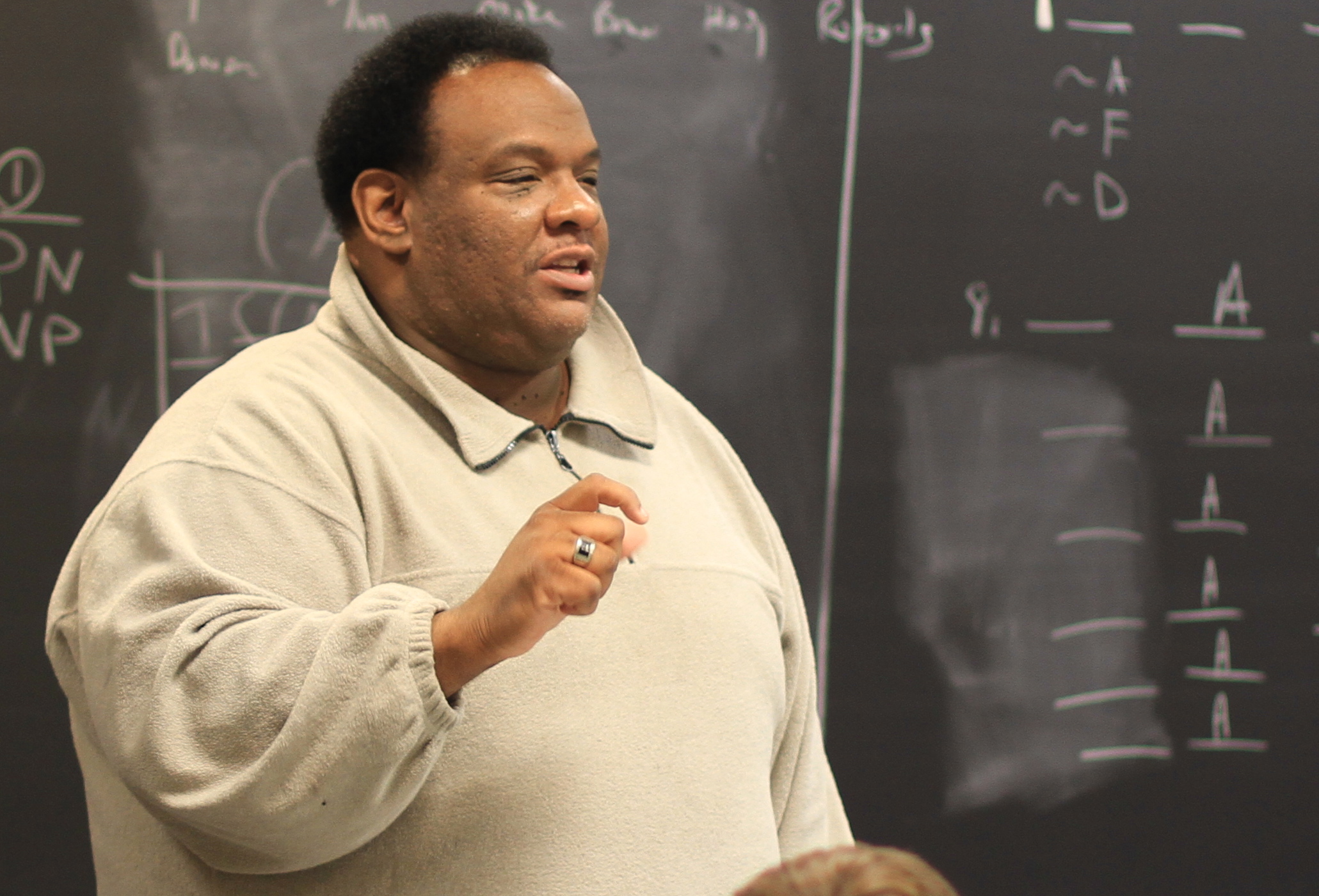 "Philosophy" means -- literally -- love of wisdom.  The word was coined to refer to those who don't settle for simple answers to big questions. They seek deeper truths, and they are willing to look beyond what is superficial and conventional to discern what is real.  They don't let others think for them.  They want to figure things out for themselves.  For this reason, of course, philosophy is not for everyone.  If it is for you, we can help.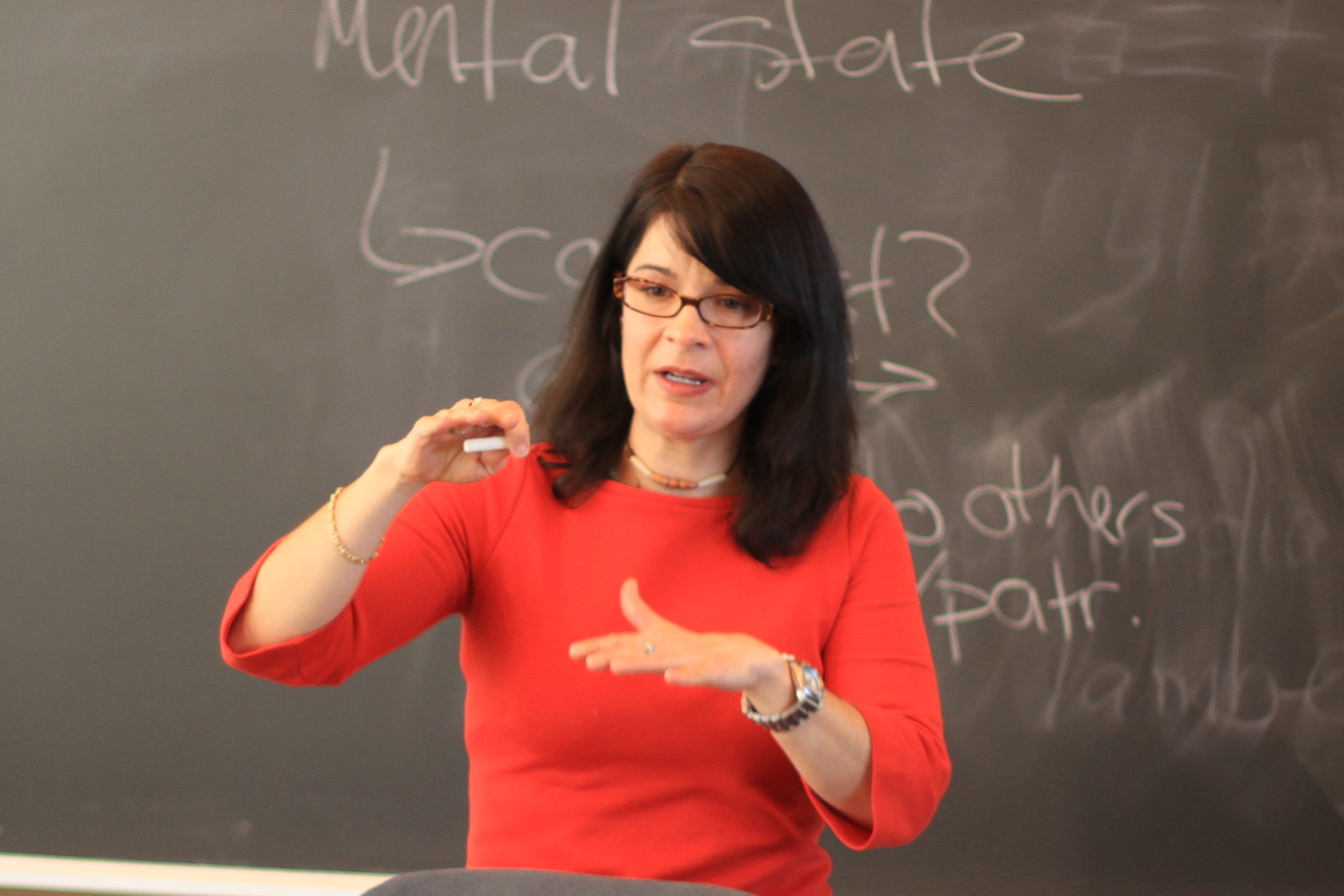 Traditionally philosophy has been a quest for truth and wisdom. It primarily concerns itself with those fundamental beliefs by which people have tried to make sense of their lives - to understand people and their place in the universe. In this quest, it has focused attention on three questions:
What can we know? (epistemology)

What is real? (metaphysics)

How should we live? (ethics)
Following Socrates who held that "the unexamined life is not worth living" philosophy has always been critical and analytic but it has also been synthetic and comprehensive, developing into the classic speculative systems of Plato, Aristotle, Hegel, and others. The study of philosophy involves serious study of the works of the great philosophers, a mastery of philosophical methods, and serious inquiry into major philosophical issues. To be a philosopher is to devote one's efforts to the clarification of these issues and to search for sound understanding.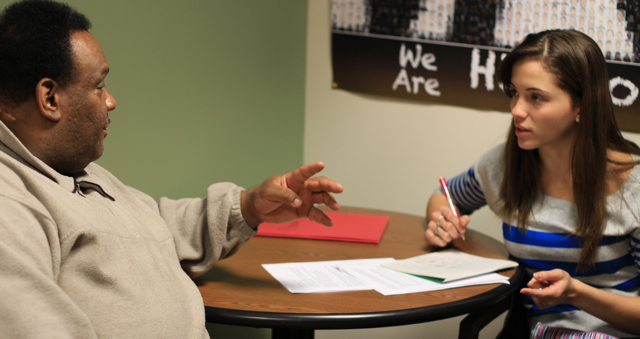 Courses in philosophy at Wittenberg are designed to explore the full range of theories concerning the nature of people and their place in the universe and to develop ideas that can help students make sense out of both facts and values. They are intended (1) to equip the student with the basic tools of philosophical analysis, tools for dealing with those basic problems, principles, concepts, and methodologies that occur in other disciplines or fields of inquiry, (2) to provide the student with an understanding of the basic ideas that have shaped and still shape our cultures, both Western and non-Western, and (3) to furnish the student with opportunities to engage in the personal exploration of the meaning of life.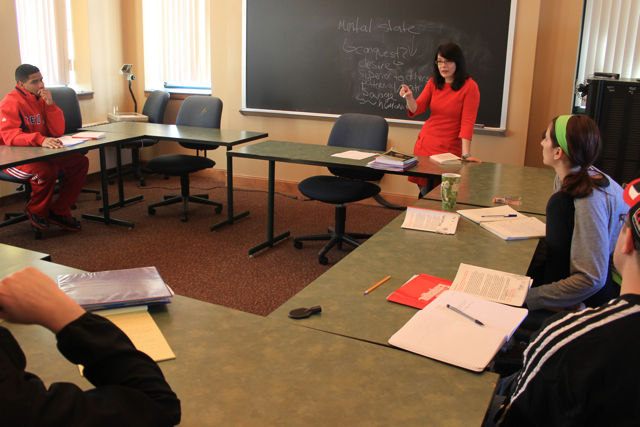 The Wittenberg Philosophy Department consists of three full-time members. The academic background and interests of the faculty span the full range of philosophic styles and assure a broad exposure to the field. Department offerings include a comprehensive set of standard courses and a variety of topics or special interest courses.
We invite you to look further into our website.
Inside-Out Prison Exchange: 
The Philosophy Department offers a unique learning opportunity by offering Inside-Out Prison Exchange courses. For these course Wittenberg students travel to London Correctional Institution to study philosophy wtih 15 men who are incarcerated. Every year we offer a course in this format. Our students, both inside and outside, have co-written an article entitle "An Epistemology of Incarceration: Constructing Knowing on the Inside" that was published in 2016 in the philosophy journal philoSOPHIA. For more information about the program contact Dr. McHugh at nmchugh@wittenberg.edu
Why Major in Philosophy? Because you can do so much with your degree. See these articles for the value of the philosophy education.
"
The Rise in Stock of Philosophy Graduates
," J. Shepherd, The Guardian (UK), 2007.
"
In a New Generation of College Students, Many Opt for the Life Examined
," W. Hu, New York Times, 2008.
"
Is Philosophy the Most Practical Major?
", Edward Tenner, The Atlantic, 2011.
"
What Can I Do With A Humanities Degree?
", Bruce Janz