Interviewing and Negotiating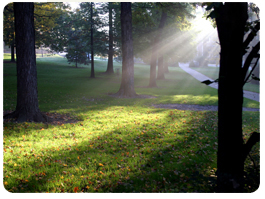 Nobody can pick up an instrument for the first time and play it perfectly, so why does everyone think they can waltz into an interview without any preparation and practice?  If you want to pull off a great interview, check out these tips.
The right people can help you find your calling – talking with colleagues, friends, parents and parents of friends, mentors, supervisors – all of these people have excellent advice about their paths and what you can do to follow similar pursuits.  Networking should be a constant exercise that you undertake in order to expand your network of career advisors and job links.
You made it through the interview and now you've gotten an offer – or maybe two companies are making offers.  Now what?  You need to use the art of negotiation! Networking