Powelson Leaves Legacy
Late, Esteemed Faculty Member Leaves $2.3 Million to Wittenberg's Department of Biology
Springfield, Ohio – It didn't matter how busy she was, the late Elizabeth E. Powelson, or "Betty" to all who knew her, always made time for her students.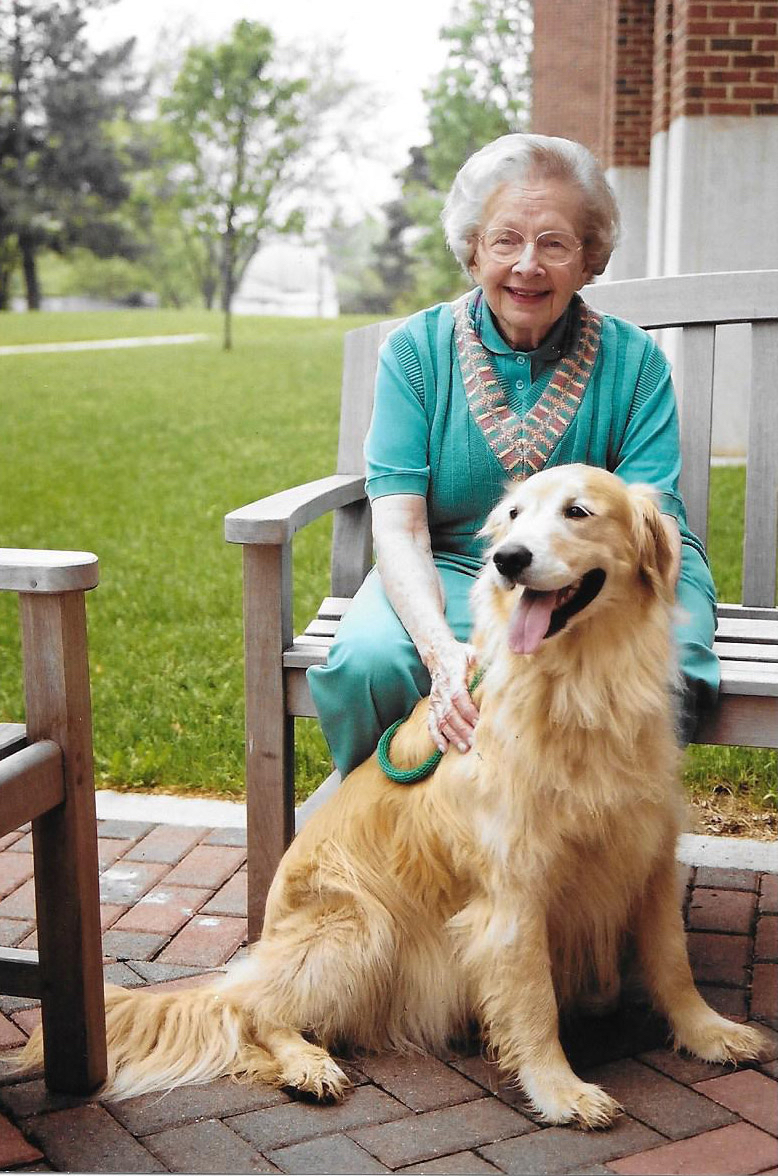 The first woman in Wittenberg's history to teach in the sciences and one of only a handful of women scientists in the nation in 1957 when she joined Wittenberg, Powelson, professor emerita of biology, inspired countless students during her 44-year career.
The 14th winner of the university's Medal of Honor and an honorary alumna, she continued to pass her light on to others until the day she died in May 2015 at the age of 91 after a decade-long battle with Alzheimer's. Now, faculty members and future biology students will continue her passion for the field, thanks to her estate gift of $2.3 million.
Wittenberg announced the gift on Wednesday, March 8, during an afternoon campus press conference. The gift will support the department of biology, fully fund the Elizabeth Powelson Endowed Chair in Biology and enhance the Powelson-Hopper Endowed Fund for Student Opportunities in Biology, which promotes unique learning experiences for outstanding biology students at Wittenberg.
"Betty was a visionary leader and professor," said Jim Welch, associate professor of biology and chair of the department. "She left a legacy of enlightening young minds and encouraging a love of biological science. This incredible gift to the university will transform the lives of our current and future biology students so that they can transform their world and communities.
"On behalf of the biology department, I wish to thank Betty, and gratefully accept this gift and pledge to use it wisely to enhance the education and especially the out-of-classroom education, of biology students at Wittenberg University," Welch added. "Because of her generosity, our students will benefit through enhanced student/faculty research projects, new laboratory equipment, and additional opportunities to attend workshops, national labs or professional meetings where they can present the results of their research and make connections leading to graduate school and other opportunities."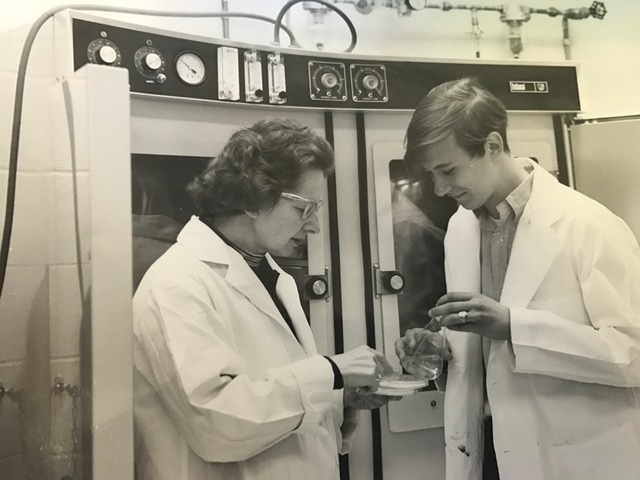 A graduate of Oberlin College, Powelson received her master's degree from Wellesley College in Massachusetts and her Ph.D. from Indiana University. An expert in genetics and microbiology and chair of the biology department, she helped to build one of the finest liberal arts college programs in the life sciences at Wittenberg. In recognition of her distinguished teaching, advancement of the field, and significant scholarly and professional achievement, Wittenberg named her the George L. Greenawalt Chair in Biology in 1972.
"Dr. Betty Powelson exemplifies Wittenberg University. That's how Wittenberg is – people come together and help, and they support the things that are important to them and their families," said Wendy Kobler, vice president for advancement. "She was the type of individual who never searched for the limelight, but she was always there when you needed her. Betty's gift to the biology department is transformational."
 
In 2004, three years after her retirement, an endowed chair was created in Powelson's name. Spearheaded by G. David K. Hopper, Wittenberg class of 1963, Ann Walchner Bellisari, class of 1962, and Marlene Van Cleve Shaw, class of 1964, the fundraising effort generated numerous contributions from former students and friends of the beloved biology professor. In addition to providing a stipend and program/research support, an endowed chair, created entirely by gifts to the university, represents one of the most prestigious achievements for college faculty members at American universities. It also increases the university's ability to attract future academic talent.
Additionally, the regional chapter of Altrusa, the international service organization in which Powelson was highly active, created a Career Achievement Award in her honor and named her the first recipient. Powelson was also an avid and successful golfer, a long-time member of the Springfield Country Club, a rose gardener and a devotee of golden retrievers.
At Wittenberg, Powelson taught courses in general biology, genetics and microbiology. For many years, she also served as the pre-medicine advisor and helped Wittenberg University establish its excellent reputation in that field.
Wittenberg would like to thank former Wittenberg Biology Department Chair Tim Lewis, who attended the press conference and his wife Ruth, former lab coordinator and administrator in the biology department. The Lewis' are trustees of the Powelson Estate. 
-By Cindy Holbrook, Office of University Communications-
About Wittenberg
Repeatedly recognized by the Princeton Review for its professor accessibility, superior classroom experience and longstanding commitment to sustainability, Wittenberg is a nationally ranked university for the liberal arts and sciences affiliated with the Evangelical Lutheran Church in America. A leader in providing an active, engaged learning environment defined by excellence in academics, innovation, student success, service and athletics, Wittenberg was recently named one of Forbes' Top 50 Most Entrepreneurial Colleges. Additionally, the university currently has more Ohio Professors of the Year than any other four-year institution in the state and recently earned a spot on the "Best Buy" list in the 2017 Fiske Guide to Colleges. For more information, visit www.wittenberg.edu.