Upcoming Events
127th Annual Norris Pig Dinner/Golf Outing
Saturday, April 9th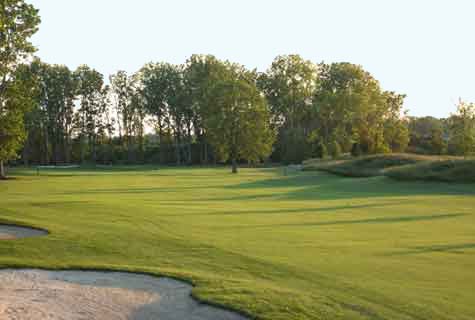 Gentlemen,
This year we are combining the annual Norris Pig Dinner with our philanthropy Golf outing. The event will be held at Windy Knoll Golf Club on April 9th.
There will be a shuttle service provided between 20 West and Windy Knoll. Upon request we can also take you to your accommodation venue.  
Dress code: Proper Golf attire or business casual.
Please sign up using the link provided below.
Please print out and send RSVP form as well as the checks (payable to Phi Gamma Delta) to George "Skip" Buckley at 114 Center Road, Streamwood IL, 60107.
If you have any questions of concerns, feel free to call either Martin Brahier (937-327-8511) or Peter D'Arrigo (937-408-3564).
These gentlemen have registred already:
Pig Dinner – Father Registrations
Chris Ayers (Nate)
Les Stacy (Luke)
Sid Richardson (Marcus)
Stephen Douglass (Brad)
Ric Lesinski (James)
Jim Archibald (Sam)
Tom Farquhar (Rob)
Cliff Valentine (Cory)
Steve Montross (Steven)
Jon Walro (Derek)
Dale McKim (Cody)
Ryan Meige (Kurt)
Jim Meige (Kurt)
Todd Fisher (Bobby)
Tim Bond (Kevin)
Pig Dinner – Graduate Brother Registrations
Dale Finley 1958 
Daniel D'Arrigo 1978
David Miles 1977
David Prescott 1977
Brian Critchell 1976
Carl Coburn 1977
David Moeller 1963
Dick Rice 1960
James Pearce 1958
John Tafaro 1976
Skip Buckley 1980
Kegan Christian 2010
Richard Veler 1958
Richard Keier 1961
Jim Wintzer 1979
Rob Blakey 1985
Jesse Hitt 2007
Casey Valentine 2008
John Dougherty 2002
Shawn Martin 2003
Ryan Reckman 2003
Joel Assenheimer 2010
Bill Diehm 1977
John Bourne 1988
Greg Sponseller Sr. 1977
Greg Sponseller 2010
Jon Dewald 2008
Alex Williams 2010
Stefan Diehm 2008
Marcus Hitt 2005
Doug Myser 1977
Jack Reynard 1961
Nate Dreyfuss 2010
Kevin Jansen 2010
Golf Outing – All Registrations – Foursome pairing subject to change
Foursome #1
Marcus Richardson '11
Sid Richardson
Dale Finley '58
Foursome #2
Dave Miles '77
Dave Prescott '77
Doug Meyser '77
Bill Diehm '77
Foursome #3
Dan D'Arrigo '78
Peter D'Arrigo '11
Foursome #4
Stephen Douglass
Brad Douglass '12
Steven Montross '13
Steve Montross
Foursome #5
Jim Archibald
Sam Archibald '13
Tom Farquhar
Rob Farquhar '11
Foursome #6
Jim Wintzer '79
Jim Meige
Ryan Meige
Foursome #7
Dale McKim
Cody McKim
Foursome #8
John Dougherty '02
Shawn Martin '03
Ryan Reckman '03
Foursome #9
Greg Sponseller '10
Alex Williams '10
Nate Dreyfuss '10
Foursome #10
Greg Sponseller, Sr. '77
Doug Kennedy '77
Steve Walton (Guest)
Foursome #11
Kevin Jansen '10
Tim Bond
Kevin Bond '14
Foursome #12
Dennis Bambach
Phil Bambach '10
Spring 3 on 3 Basketball tournament
 > APRIL 29 <

(the Friday before Wittfest!!!)