Apex Symposium
Attendance is free of charge and includes refreshments as well as networking lunch. Register today! 
When: 10 a.m. Thursday, Feb. 9, 2017 
Where: Barbara Deer Kuss Science Center, Bayley Auditorium at Wittenberg University in Springfield, Ohio
Speakers: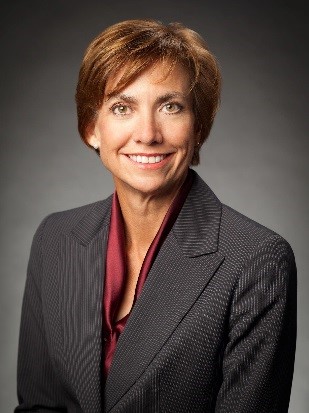 Kathy Koontz is a Business Consultant—Customer Journey within the Customer Engagement Practice at Teradata. In this role, she assists clients in identifying opportunities and designing solutions to utilize data and analytics to improve customer relationships.
For 10 years prior to joining Teradata, she was Associate Vice President in the Customer Insights & Analytics group at Nationwide Insurance. Kathy has more than 20 years of experience developing strategy, identifying opportunities, designing business processes and architecting solutions to more effectively capture customer information and utilize advanced analytics to strengthen customer relationships through marketing, sales and servicing interactions. Her experience is in retail, insurance/financial services and non-profit industries in both business-to-business and business-to-consumer relationships. Prior to Nationwide, she was with Office Depot and held campaign management and analyst roles in the Marketing organization, and data warehouse and application development leadership roles within the IT organization. She has Marketing and Public Relations experience in the non-profit, healthcare and electronics industries.

Kathy has a Bachelor of Science degree in Journalism from the University of Florida and is a Teradata Certified Master (V2R5). She lives in Columbus, Ohio, with her husband. They have two daughters.
Topic: "What got you here, won't get you there: Key differentiating skills for analytic professionals"?
Description: The technical skills that are required to deliver value as a data scientist are different from the skills required to thrive in a professional career. This discussion will focus on the skills that can be differentiating among analytic professionals.
---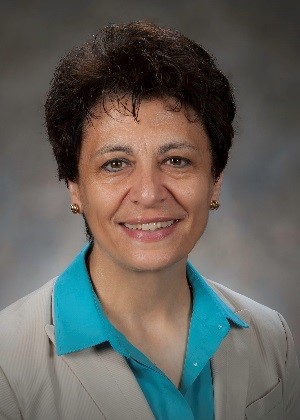 Cassie B. Barlow, Ph.D., is currently the Executive Director of the Wright State University Aerospace Professional Development Center and the Advanced Technical Intelligence Center—two organizations which focus on workforce development needs across Ohio, primarily in the Aerospace and Defense industry. Dr. Barlow was commissioned in the United States Air Force in 1988 as a distinguished graduate of Georgetown University. She has served in a variety of positions in the information management, behavioral science and personnel careers fields, at squadron, Wing, direct reporting unit, major command, Air Force and combatant command levels. Dr. Barlow was selected by the Air Force Institute of Technology to attend Rice University, where she earned a Ph.D. in Organizational Psychology. After graduation, she served as a behavioral scientist at the Air Force Research Laboratory and the Air Force Academy. She was later selected to lead the analysis team for the Chief of Staff of the Air Force Developing Aerospace Leaders Program.

Dr. Barlow's final position in the Air Force was the 88th Air Base Wing and Installation Commander, Wright-Patterson AFB, Ohio.
Topic: "The Strategic Imperative of Analytics"
Description: This presentation will examine the importance of analytics to companies.  In addition, this presentation will discuss how data are the new basis of competitive advantage for companies large and small.
---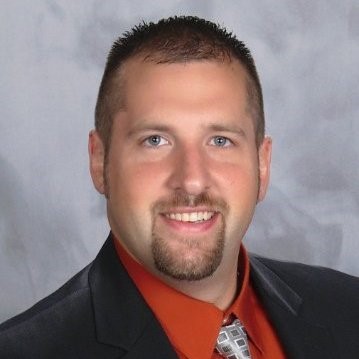 Brooks Fiesinger presently builds analytics and modeling systems as a Product Planning Manager for Reynolds & Reynolds. Prior to joining Reynolds & Reynolds, Fiesinger founded the international development organization Paranoid Production Designs Inc., to write software for airline industry security systems, and has developed marketing analytics and data-driven strategies as both a Vice President of Marketing for TowPal Inc. and as a Visiting Professor of Marketing & Entrepreneurship. Under these roles, Fiesinger developed and patented application methods for advanced publishing algorithms, as well as innovative methodology for calling systems. Fiesinger received his M.B.A. from the Whitman School of Management at Syracuse University, and has received professional recognition for his innovations from Hamilton County Ohio, DeVry University, Syracuse University, and Reynolds & Reynolds.

He is passionate about cutting edge technology; especially those derived by bootstrapping.
Topic: "Everyone is an Analyst – why some are better than others" 
Description: Applying analytical thinking to influence decision making at an organization, drive results and accomplish goals effectively. If you are using analytics, do it right.
---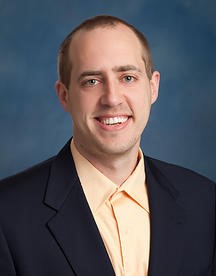 Dr. Jacob Loeffelholz a senior analyst at The Perduco Group. His primary responsibilities include leading every aspect of sports analytics within Perduco. He is also involved with different software development and commercialization efforts at Perduco. He has collaborated with multiple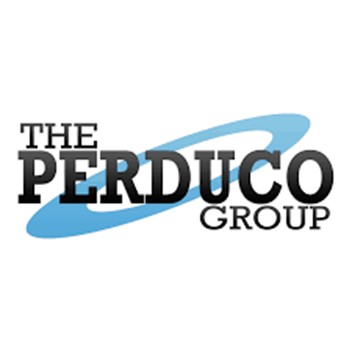 professional and collegiate sports organizations, player agents, sports data agencies and various sports analytics websites. His work with professional sports organizations includes optimizing scout travel, in-depth player analysis and lineup configurations. His most recognizable work comes with the collaboration of PredictionMachine.com and FTM Analytics to create various optimization tools to assist users playing daily fantasy sports (fantasy.predictionmachine.com). He holds a Bachelor of Science degree in Mathematics and Psychology, a Master's degree in Operations Research and a Ph.D. in Operations Research. His journal article titled "Predicting NBA Games Using Neural Networks" kick started his journey into sports analytics. He played and coached tennis at the collegiate level but his passion extends to all sports.
Topic: "Sports Analytics: A first-hand experience shared by the Perduco Group"
Description: This presentation will provide insight into applied mathematics work The Perduco Group has done in collaboration with top-ranked teams in various leagues such as the NBA, MLB and NCAAF. We will also demonstrate the ability to bring powerful mathematical techniques to the consumer, which they can control at the touch of a button!
---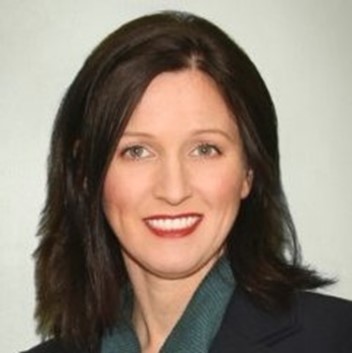 Jennifer Bleen, Vice President, Senior Operations Analyst, Enterprise Data and Analytics at Huntington National Bank. After spending 14 years leading technology projects and programs across various industries, Jennifer joined the newly formed Huntington's Data and Analytics team in 2015. When she joined, the D&A group faced start-up challenges expected from a new department. Jennifer relies heavily on her program management skills in her current role defining strategies, roadmaps and processes to leverage data and analytics in marketing programs. She is defining and optimizing the entire life cycle from enabling data, building models, mining insights to measuring campaign effectiveness. She enjoys the challenge of visualizing the end state and putting the people, process and technology plans in place to get there. Jennifer found the Central Ohio Agile Association from the central Ohio software development community and has grown to 1800+ members. Additionally, she serves as a senior instructor for PMI, and speaks on various topics relevant to Agile, PM and Analytics community.
Topic: "Just because we can, does it mean we should?"
Description: The future seems to hold endless possibilities for data and analytics. Jennifer will explore current capabilities and possible uses. You decide, is it cool or creepy?
---

Kellan Williams is an advanced analytics expert and Sr Data Scientist with IBM Global Business Services. He has spent the last 11 years helping companies turn their data into actionable insights.  Kellan employs advanced methodologies and cutting edge technologies to transform business problems into sustained competitive innovations. He specializes is the areas of text analytics, predictive modeling, and advanced forecasting.
Topic: "Advanced Analytics - Creating Actionable Insights In a Modern World"
Description: With data proliferation ever increasing, companies and analytics professionals that can use advanced methodologies to solve business problems and harness the power of data will cement a competitive advantage for years to come. Learn about how practical application of advanced analytics and telling a story with the data is becoming so important in today's fast paced word.
---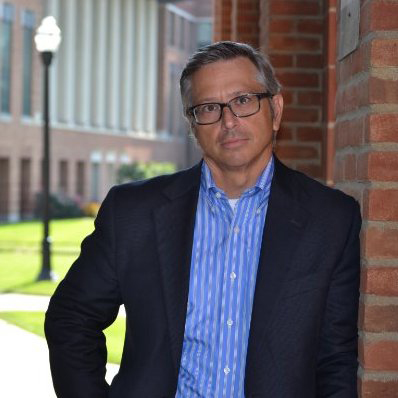 Ralph Greco is a Senior Lecturer, Department of Management Sciences, Fisher College and Director, Nationwide Center for Advanced Customer Insights. He joined Fisher after 25+ years working in technology. He is a two time graduate of The Ohio State (Industrial and Systems Engineering) and has worked for IBM, Accenture and Sterling Commerce (later acquired by IBM). Greco works closely with college leadership, faculty, and staff to design and implement applied curriculum in the area of analytics for undergraduate students, graduate students, and practicing managers through executive education. Greco is also a part of the team helping to shape and execute a strategic plan for analytics at the college, including building relationships with partner companies and organizations through outreach and development efforts. Finally, Greco is the Director for the Nationwide Center for Advanced Customer Insights (NCACI). The center is a unique Academic and Corporate sponsorship that currently has 13 graduate students from various colleges and departments working part time for Nationwide Insurance on Analytical problems.
Topic: "Analytical Skills - Results of a recent study on Job Postings"
Description: TBA