Exercise Science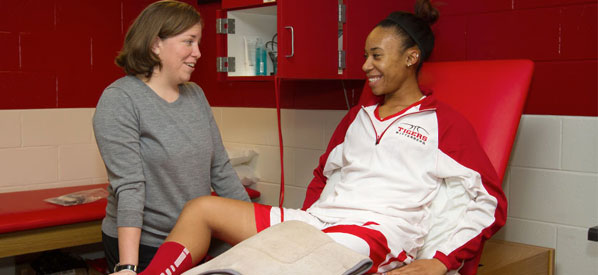 The Exercise Science program at Wittenberg provides students with academic preparation and practical training that are required to be successful in various careers in the exercise science industry. Exercise Science is a growing field, one in which employers expect potential employees to have a thorough understanding of the unique aspects of the exercise and exercise science industry.
In Wittenberg's program students whose interests vary from nutrition and biomechanics to exercise testing and prescription find the flexibility to choose courses and internships that match their personal interests and academic and professional goals.
Through close interaction with faculty and staff across campus, from biology and sport management to athletics and athletic training, as well as hands-on internship experience with local professionals, Wittenberg's program allows students to gain practical and theoretical knowledge in the context of a liberal arts education.
Students in the department graduate prepared for entry into the field of exercise science through careers in personal training, corporate wellness and coaching, and for entry into graduate programs in athletic training, physical therapy, or medical school.