Department of Nursing
Great news! Accreditation achieved! The baccalaureate degree in nursing at Wittenberg University is accredited by the Commission on Collegiate Nursing Education, One Dupont Circle, NW, Suite 530, Washington, DC 20036, 202-887-6791. 
Most employers require the Bachelor of Science in nursing (BSN) degree at hire or shortly after hire. The BSN has become one of the most sought-after degrees in nursing.
Mission
Wittenberg University provides a liberal arts education dedicated to intellectual inquiry and wholeness of person within a diverse residential community. Reflecting its Lutheran heritage, Wittenberg challenges students to become responsible global citizens, to discover their callings, and to lead personal, professional, and civic lives of creativity, service, compassion, and integrity.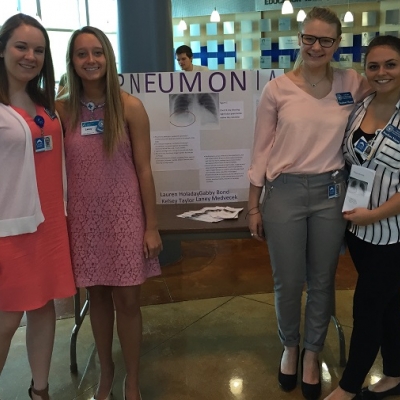 The nursing program's mission, guided by the American Association of Colleges of Nursing Essentials of Baccalaureate Education for Professional Nursing Practice (2008), is to prepare students with a liberal arts education for baccalaureate generalist nursing practice, and to provide a foundation for graduate education. Nursing students complete the B.S. in nursing degree via one of two options:
Wittenberg University participates in Case Western Reserve University's Senior Year in Professional Studies (SYPS) opportunity for graduate study. 
Nursing students may be eligible for tuition deferral or multiple scholarships and grants including the Ohio Nurse Education Loan Assistance Program.  Adult students may be eligible for the School of Community Education's Adult Access Award. 
Nursing News & Events
In Ohio, bachelor's degrees in nursing now outnumber associate degrees each year, and annual awards of master's degrees have more than tripled in the last decade.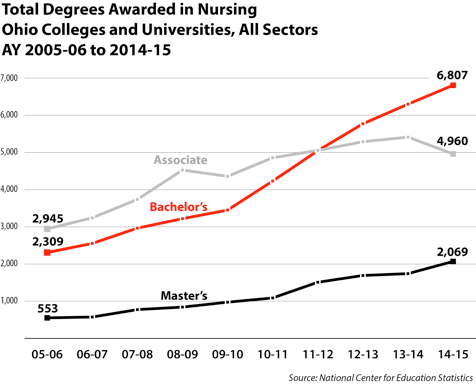 Nursing Pathway Partnership Approved 
State Approves Wittenberg, Clark State Joint Nursing Program
Nurses & nursing students born after 1965: consider joining the Harvard Nurses' Health Study
This website created November 2015. Updated 2.13.16, 2.25.16, 3.22.16, 8.24.16, 9.13.16, 10.4.16, 10.19.16, 11.16.16, 12.7.16, 1.20.17. ES