Student Organization & Club Directory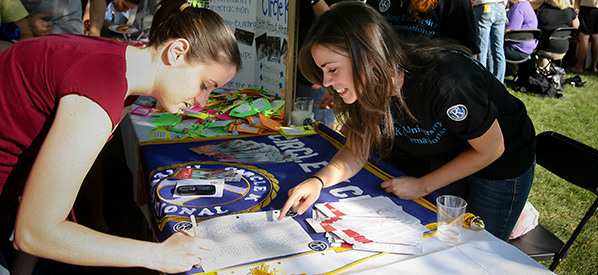 With almost 100 student organizations at Wittenberg University, it is helpful to recognize what type of organization you are interested in joining. Do you want to join a club sports team? Or maybe an organization to develop your professional skills?  Wittenberg student orgs are responsible for many programs and events held on campus daily! Each organization offers students unique opportunities that will help you stay connected to campus, plus build teamwork and communication skills among peers, all while having a great time!
Our search feature below will help you find an organization that meets your personal interests. Each organization bio gives you a brief description of the organization's purpose, social media links, and contact information. Feel free to reach out to the Office of Student Involvement or the specific organization's officers with additional questions.
Student Organization Directory