Wittenberg Martial Arts Club (WMAC)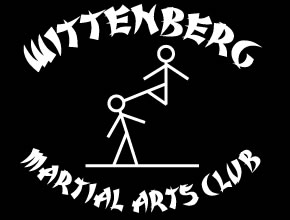 The Martial Arts Club is a close knit group of enthusiastic individuals who practice and appreciate the martial arts. We welcome students with all levels of experience. This includes those who have never thrown a punch and those who have been training for their entire lives. 
Martial arts can be great for the body, great for the mind, and great fun! Whether your goal is bonding with new friends who share your interests, getting into shape, learning combat skills, or improving your self-confidence, you will find our dojo welcoming.
Classes are held three times a week, but are welcome to come to as many classes as you like. For those interested in ranking in an art, we offer the opportunity to do so in taijutsu and tae kwon do. Various outside instructors visit throughout the year to offer their guidance. Come check out our booth at the activities fair