Lindsay Meermans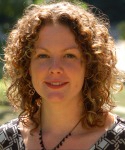 Lindsay Meermans, CPA
Assistant Professor
Hollenbeck Hall 218-D
(937) 327-7909
meermansl@wittenberg.edu
Fall 2016 Office Hours:
MONDAY - 2:00 PM-4:00 PM
TUESDAY - 2:00 PM-3:00 PM
WEDNESDAY - 2:00 PM-3:00 PM
FRIDAY - 2:00 PM- 3:00 PM
Courses Taught
ACCT 225 - Financial Accounting
ACCT 226 – Managerial Accounting
ACCT 240 - Accounting Information Systems
ACCT 327 – Cost Accounting
ACCT 423 – Advanced Accounting
Academic Background
B.S., Ohio University, Finance, 2001
M.A.F.M, Keller Graduate School of Management, Accounting & Financial Management, 2009
Certifications
Certified Public Accountant, Ohio, 2009
Professional Memberships
Ohio Society of CPA's
Professional Background
Upon graduating from Ohio University, Meermans worked at BYSIS, a financial service firm, in the mutual fund accounting department. After 3 years, she moved to McDonald's Corp., to perform accounting for the corporate-owned restaurants. She spent nearly ten years at McDonald's. During her last five years with McDonald's, she managed the Fixed Assets department.
Research Interests
Use of the Balanced Scorecard in Business, and to assess Academic Programs; The Relationship between Capital Markets and Financial Statements
Personal Interests
Professor Meermans loves spending time with her family and friends, especially her 2-year-old son Greyson and husband Wes. She relaxes by going outdoors, canoeing, hiking, and camping.