Faculty & Staff: Wayne Maurer
"Wayne O. Maurer is my favorite Prof. because he is still a Brown's fan even though they will never be good."  Scott Williams, '07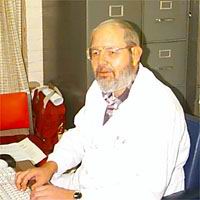 Courses Taught
WTSM 100L- Becoming a Living Historian
BUSN 225 – Financial Accounting
BUSN 226 - Managerial Accounting
BUSN 327 - Cost Accounting
BUSN 425 – Advanced Accounting
Academic Background
B.S.        Wright State University
M.B.A.     Wright State University
Awards and Recognitions
Certificate in Managerial Accounting from the Institute of Management Accounting

Alumni Association Award for Distinguished Teaching (2001)

Southwestern Ohio Council for Education, Faculty Excellence Award (2002)

Richard R. Scott Award for service to the Greek System (1997)

Institute of Managerial Accounting "Member of the Year" (1985-86)
Positions Held
Department Chair from 1993-2003

Academic advisor to the Alpha Gamma Chapter of Beta Theta Pi since 1983
Research Interests
Prof. Maurer has and will continue to study the internal controls in place for paying soldiers during the American Civil War.
Other Interests/ Infromation
Mr. Maurer pursues an avid interest in the Civil War Era. He participates in Civil War re-enactments in the Springfield area and during his summer months he often travels to Civil War battlegrounds. Maurer's greatest personal achievement in studying the Civil War Era was getting to "star" in the movie Gettysburg.   He also volunteers his time selling tickets at all of Wittenberg's varsity men's football and basketball games. Mr Maurer has been the Grand Marshal for university ceremonial events since 1993.
Quote
"Tests are a means to prove to the professor that the student knows how to do everything that was taught. They are not meant to fail you."