Department of Business
Printer-Friendly Version
Rotating Image Carousel (optional):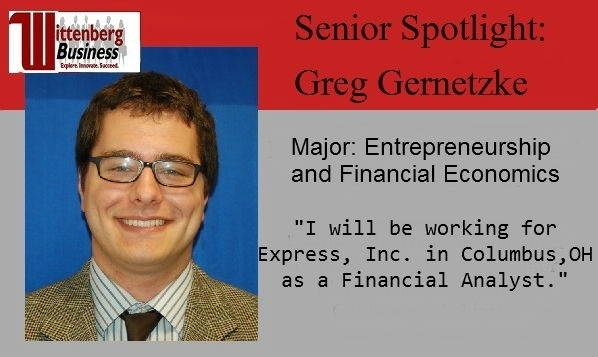 Understanding that active, engaged learning calls students to be leaders in local and global markets, Wittenberg's department of business strives to prepare students to become leaders in today's competitive business world through extensive training in entrepreneurship, finance, management, and marketing in a liberal arts setting.
Students whose interests range from local non-profit administration to international investments find the flexibility to choose courses, internships, pre-professional training, and study abroad programs that match their personal interests and academic and professional goals.
Students integrate classroom theory with practical business applications through numerous programs, including The Wittenberg Center for Applied Management (WittCAM), which enables students to act as business consultants for local businesses, non-profits, and government organizations; WittEntrepreneurs, which allows students to start their own business; and the East Asian Institute for International Business Studies, which provides students with exceptional opportunities for exploring East Asia and global business through experiential learning grounded in the liberal arts tradition.
Developing collaboration and leadership skills essential in a variety of business contexts, students have completed internships with Google and Dow Jones, and recent graduates have gone on to careers with JP Morgan Chase, Procter & Gamble, and PriceWaterhouseCoopers.
Survey Software powered by SurveyMethods.com