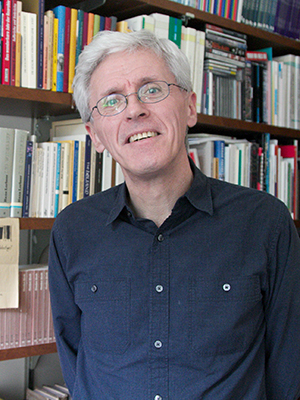 Emeritus Associate Professor of Languages
dbarry@wittenberg.edu
David Barry taught courses in German. While much of his research has focused on the Classical period in German literature, especially the major works of Johann Wolfgang von Goethe, he has also published on Theodor Fontane and James Joyce. He is a graduate of Pembroke College, Oxford, and received his M.A. and Ph.D. degrees from Queen's University in Canada.
After teaching German for five years at Rice University in Houston he joined the faculty at Wittenberg in 1992. In 1999 he received the Wittenberg Alumni Association Award for Distinguished Teaching. Beside his teaching duties he also served as the university's advisor on the U.S. Student Fulbright program.